Pittsburgh Glass Center has one of the world's best-designed and well-equipped hot glass studios. It's a great place to learn how to gather molten material from a 2,100°F furnace and sculpt it into solid shapes such as:
Heart
Flower
Mushroom
Egg
Round Orb
Pumpkin
Our introductory hands-on 2-hour pod workshops are specially designed for 2–4 friends and family members. You will work in a small group with only those people in your pod who you've invited to this class. Everyone in the group will make the same item.
You will receive guided instruction from a local teaching artist to help you create your own sculpted glass work of art. 
Due to the physical demands and hands-on nature of hot glass sculpting workshops, maintaining six feet of social distance is not possible for our instructors during these classes. Instructors will be equipped with N95 or equivalent level masks to protect themselves and our guests during these interactions. Sanitized gloves and safety glasses will be provided for all students.
Expect to be on site 1 hour 15 minutes to 2 hours.
Each person will make 2 items. Everyone in the group must make the same item.
Ages 10+.
2-4 people. $130/person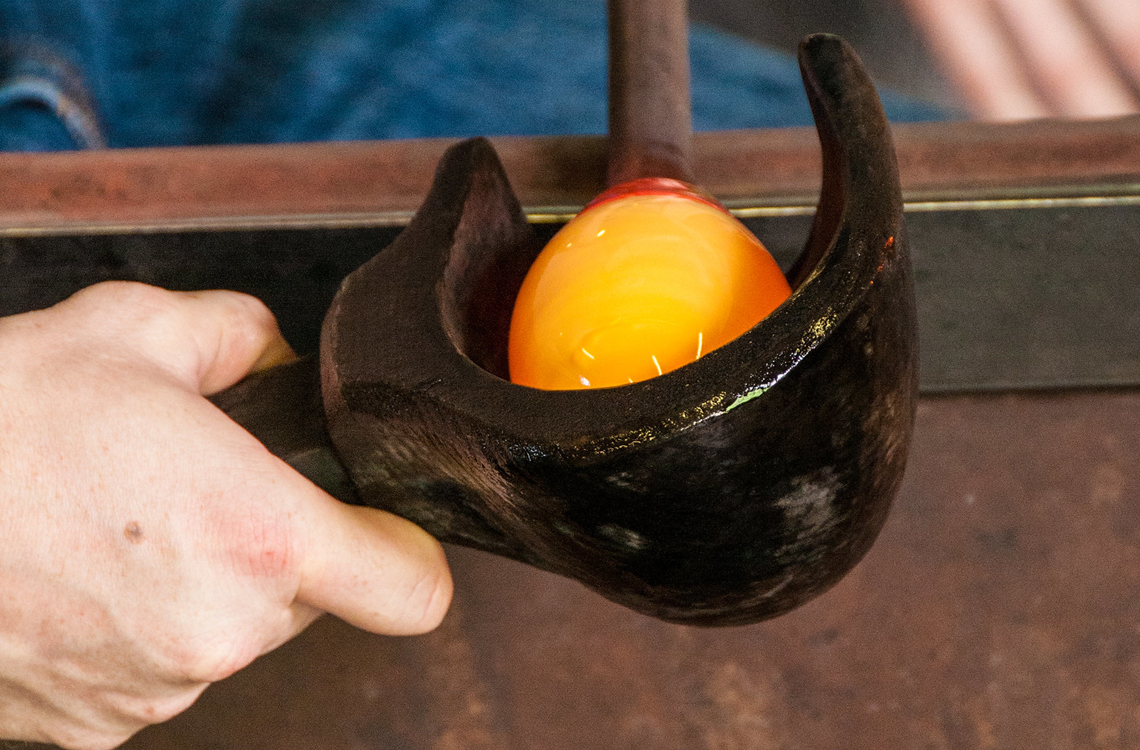 Class Details
When
March 11 -
Day: Thu
Remaining Seats: 1
Tuition
Tuition: $ 0.00
Members receive a 10% discount
2,560 sq. ft.
Two 1,000 lb. Wet Dog invested pot furnaces
Full range of hand tools, pipes and punties
One 18" glory hole with pneumatic doors
One 18" glory hole with barn doors
Two mobile gas-powered garages
And more...