This is a creative adventure to enhance your technical skills and learn to apply them in your artistic vision. Wherever you are in your journey with kilnformed glass, this is the opportunity to take the next step.
Working with Bullseye sheet glass and powders, we will examine the range of innovative techniques Madison uses to achieve the colorful graphic character of his work with the aim of developing a clear understanding of how to incorporate them into your practice. Through technical demos, hands-on work and one-on-one discussion we will explore all facets of the process including: developing ideas, use of color, cutting and assembly of glass compositions, powder printing and preparation of work for firing.
Discussion of firing schedules, finishing work in the cold shop and strategies for presenting your work will round out the content.
Several projects will allow you to experiment with these techniques while being challenged to think about concept. We begin with a specific schedule and parameters that allow us to cover a great deal of technical information. We will have more freedom to explore and will work together one-on-one to understand your aspirations and tailor the techniques and projects to be most benefit to you.
Tangibly, you may take away several finished works or a set of experimental pieces to reference in the future. Either way, the measure of success is empowering you to use these techniques; to give you the tools, both technical and conceptual, to pursue your own unique visions in kiln glass efficiently, confidently and to have fun.
ALL SKILL LEVELS
This class is appropriate, useful and enjoyable to a Newbie, Ace, or any level in between.
INFORMATION ABOUT LUNCH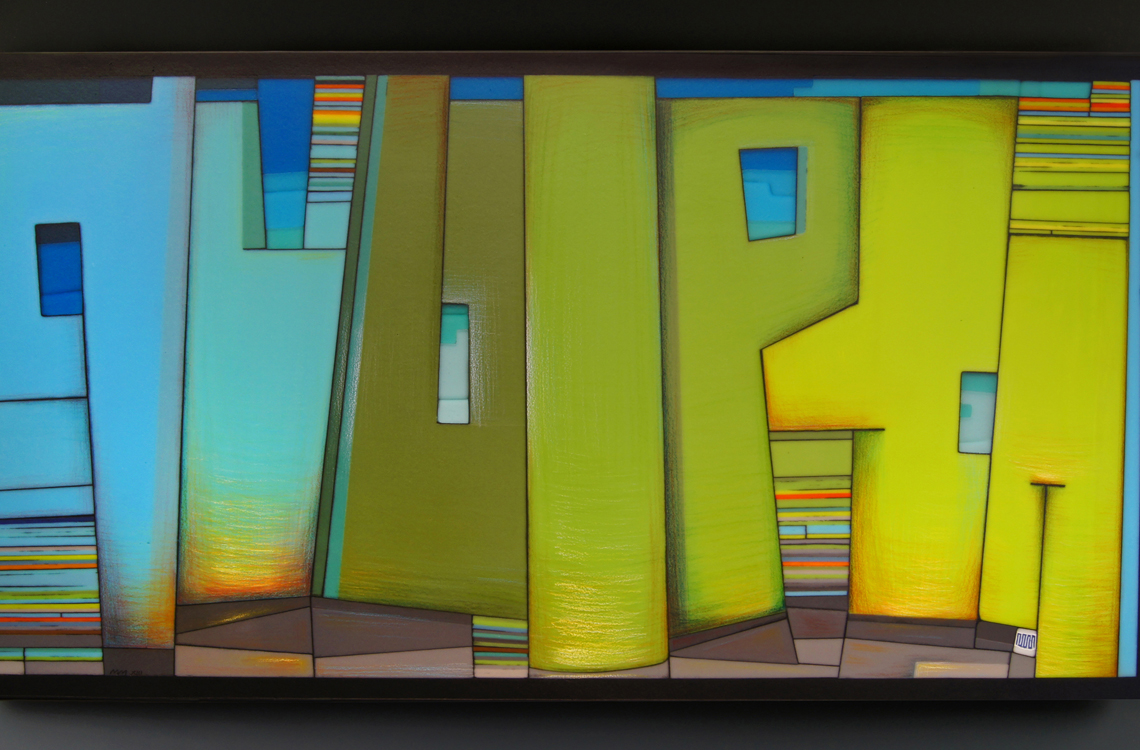 Class Details
When
August 10 - August 14 -
Days: Mon, Tue, Wed, Thu, Fri
Remaining Seats: 8
950 sq. ft. air conditioned shop
Four 2' x 3' casting kilns
Two 18" x 24" fusing/casting combination kilns
Two 20" x 40" fusing kilns
Two 24" w x 15" h x 22.5" d front-loading Paragon kilns
And more...
About the Instructor(s)
https://www.morganmadison.art
www.instagram.com/morganmadison
Growing up the middle of three brothers in Denver, CO, Madison sought to find his own niche and early on found it in art. Drawing was his first love, and led him to earn a BA in Art from Lewis and Clark College, Portland OR. A fateful job in an art glass factory led to his interest in the material. He has been working as a full-time artist since 2007 and uses glass along with other media to create work that is guided by his love of drawing and inspired by the elements of place which help define the spaces we inhabit and frame our experiences. Currently based in Seattle, Madison has been awarded a number of artist residencies including at the Museum of Arts and Design, New York. He teaches internationally, from Pilchuck Glass School in Stanwood, WA to Creative Glass Switzerland. Recent exhibitions include the 2019 Bellevue Arts Museum Biennial and the 2019 Ireland Glass Biennial.