Learn the art of glass beadmaking and make an array of colorful beads for necklaces, drop earrings, bracelets, or for a unique art display. Over the course of the 8 weeks, you'll learn the basic skills of heating colorful rods of glass with a torch and how to use gravity and tools to form and mold it into unique beautiful beads. Once you're practiced at creating forms, learn how to add decorative color and designs with dots, frit, and trails, to create intricate designs. Suitable for all levels: experienced beadmakers will focus on more advanced decorative techniques.
Class tuition includes 2 hours of open-studio time to be used during the 8-week course period.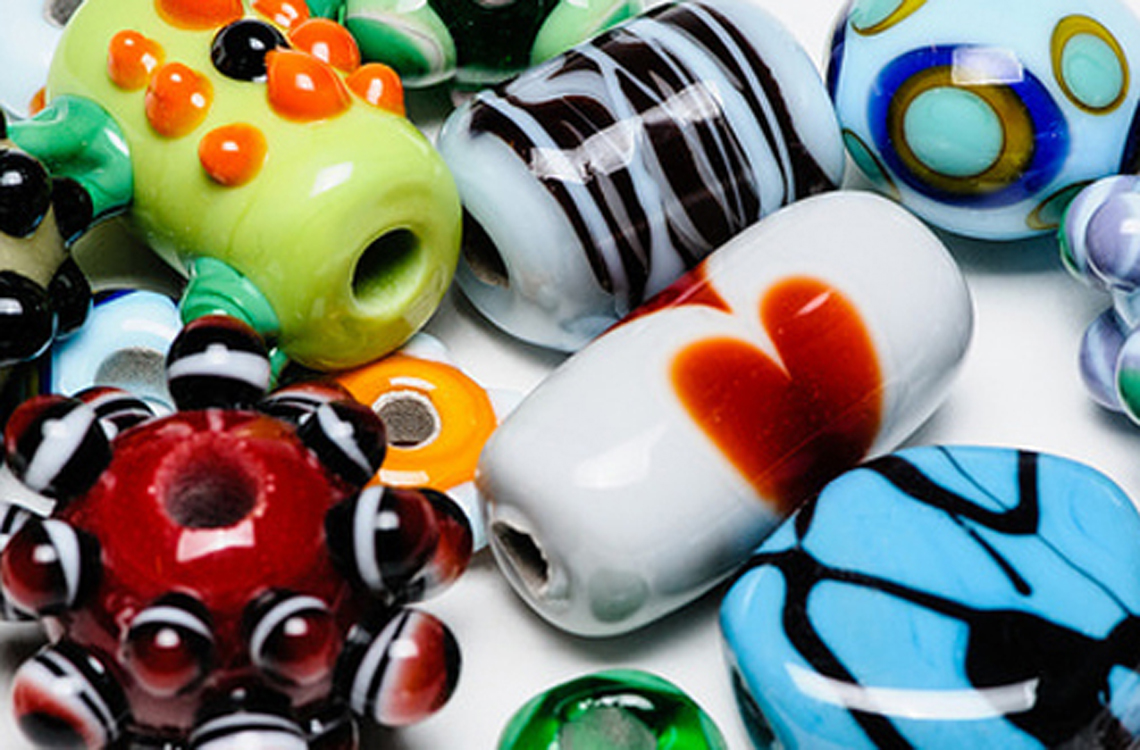 Class Details
When
October 1 - November 19 -
Day: Thu
Remaining Seats: 5
900 sq. ft. air conditioned shop with 12 workstations
Nortel Major/Minor Torches
Benchtop annealers with 12" x 9" interior
Toolbox with essential tools for working with glass
Ventilation hood
And more...