As craftspeople, whether the intention is to be a studio artist, production glass maker or to fabricate your own design objects, the skills of communication and bringing 2D concepts into the 3rd dimension are integral to your success. We will discuss client-maker relationships, how to effectively communicate ideas and execute individual projects in the hot shop. This class will cover design basics and the tools necessary to illustrate your ideas, making them clear to yourself and your potential clients. Hand drawing, simple schematics and scale drawings in Adobe Illustrator, as well as 3d modeling in Cinema 4D are the tools we will discuss and demonstrate to gain a better understanding of the importance in pre-visualization and problem solving prior to execution. The goal of this process is to have a clear and concise idea of the object's overall design, look and scale prior to entering the hot shop. Using our drawings, calipers and classic glass blowing techniques, we will execute our ideas as close to scale as possible, look at them critically and make adjustments to design where necessary. We ask that you bring an open mind and a critical eye to this class. With over 20+ years combined design and fabrication experience, Adam Holtzinger and Nate Cotterman have worked for top artists, designers and architects in LA, NYC and abroad.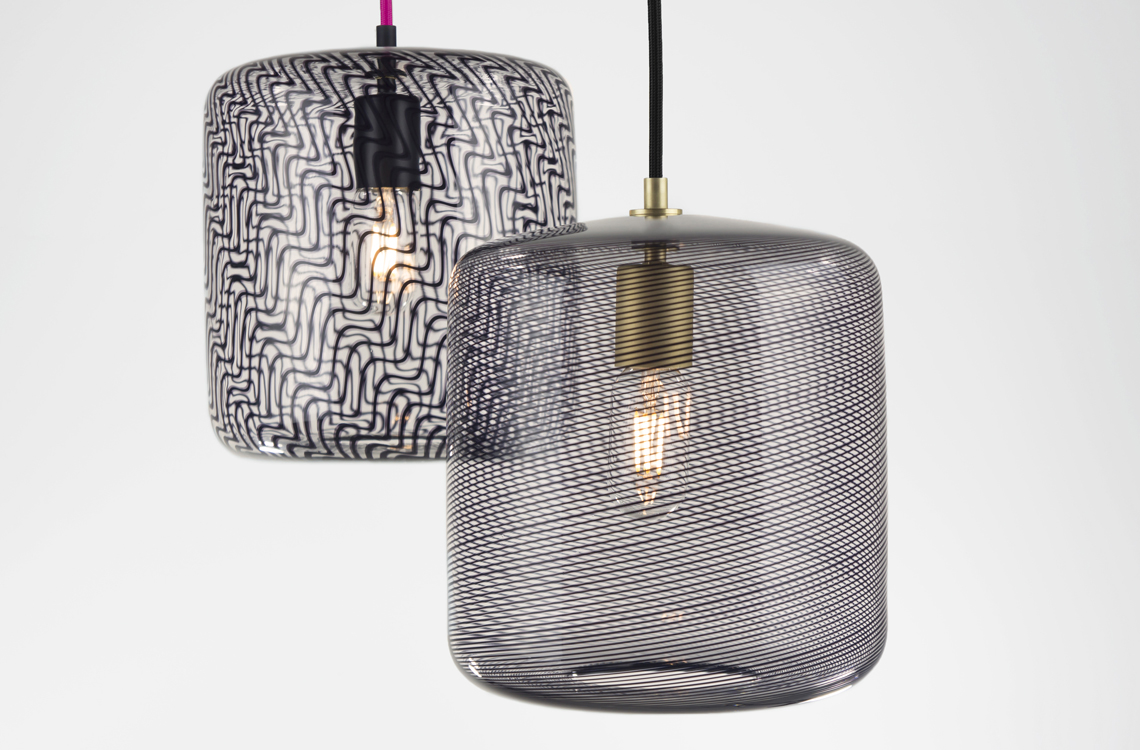 Class Details
When
June 24 - June 28 -
Days: Mon, Tue, Wed, Thu, Fri
Remaining Seats: 9
2,560 sq. ft.
Two 1,000 lb. Wet Dog invested pot furnaces
Full range of hand tools, pipes and punties
One 18" glory hole with pneumatic doors
One 18" glory hole with barn doors
Two mobile gas-powered garages
And more...
About the Instructor(s)
Nate Cotterman is a glass designer-maker currently based out of Los Angeles, CA. Upon receiving his BFA from the Cleveland Institute of Art in 2007, he was awarded the highly prized Hellen Green Perry Traveling Scholarship. Launching Nate Cotterman Glass in 2008, Nate created a product line of Venetian Style glassware, home décor and lighting. He has taught workshops at institutions across the U.S. and has been a visiting artist at a variety of universities, including University of Montana, University of Southern California, Santa Monica University and Cleveland Institute of Art. Nate currently works as a gaffer for Joe Cariati Glass and maintains his studio out of 141 Penn Studio in El Segundo, CA.
After receiving a BFA in Glass from the Cleveland Institute of Art, Adam Holtzinger moved to Brooklyn, NY to pursue a career in glass blowing. Since 2003, Adam has taught, lectured and demonstrated glass blowing nationally and internationally at Pilchuck Glass School, Penland School of Crafts, Urban Glass, Brooklyn Glass, Pittsburgh Glass Center, Corning Museum of Glass & GlassLab, University of Wisconsin Stevens Point, NOCA, 141 Penn Studios, Ohio State University, The Cleveland Institute of Art, Osaka Art University in Osaka Japan and Tama Glass School in Tokyo Japan.
Adam served as head Gaffer for Niche Modern Design from 2003 through August 2014.
Adam currently lives in Brooklyn, NY where he makes custom work for artists, architects and designers.
In late 2015, Adam launched KEEP, a lighting company with partner Susan Spiranovich.