Ornaments aren't just for the holidays! They can beautify your living space, whether indoors or out! Make your own blown glass ornament to display in a window or hang on your porch or deck. Under the guidance of a hot shop instructor, gather molten glass, color it with frit (colored glass granules), and blow a bubble that will become a lovely 3D ornament.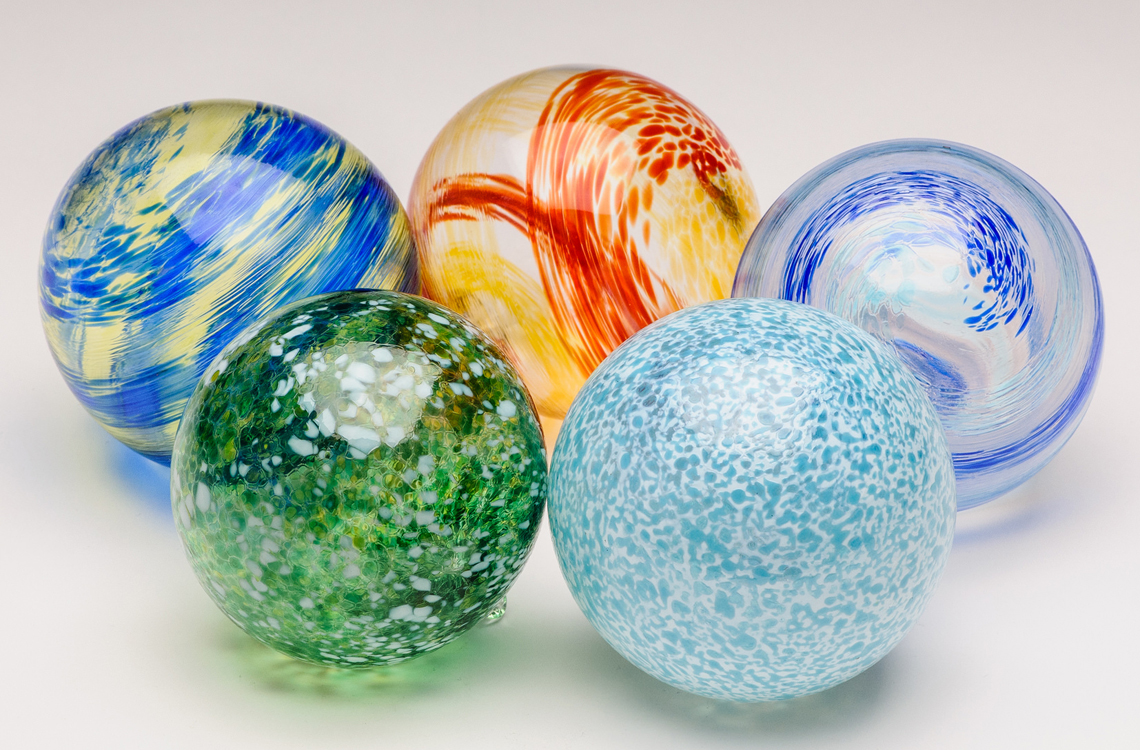 Class Details
Tuition
Tuition: $ 90.00
Members receive a 10% discount
2,560 sq. ft.
Two 1,000 lb. Wet Dog invested pot furnaces
Full range of hand tools, pipes and punties
One 18" glory hole with pneumatic doors
One 18" glory hole with barn doors
Two mobile gas-powered garages
And more...