Step into the cold shop and learn how to operate all the basic equipment. Cut and grind blocks of glass into multiple sections and then glue them back together using dyed adhesives. Learn other gluing procedures as well as how to generate various surface textures, including sandblasting, etching, and drilling.
Class tuition includes 1 session of open-studio time to be used during the 8-week course period. This will help you become familiar with the studio itself and learn the process of studio rental beyond class hours.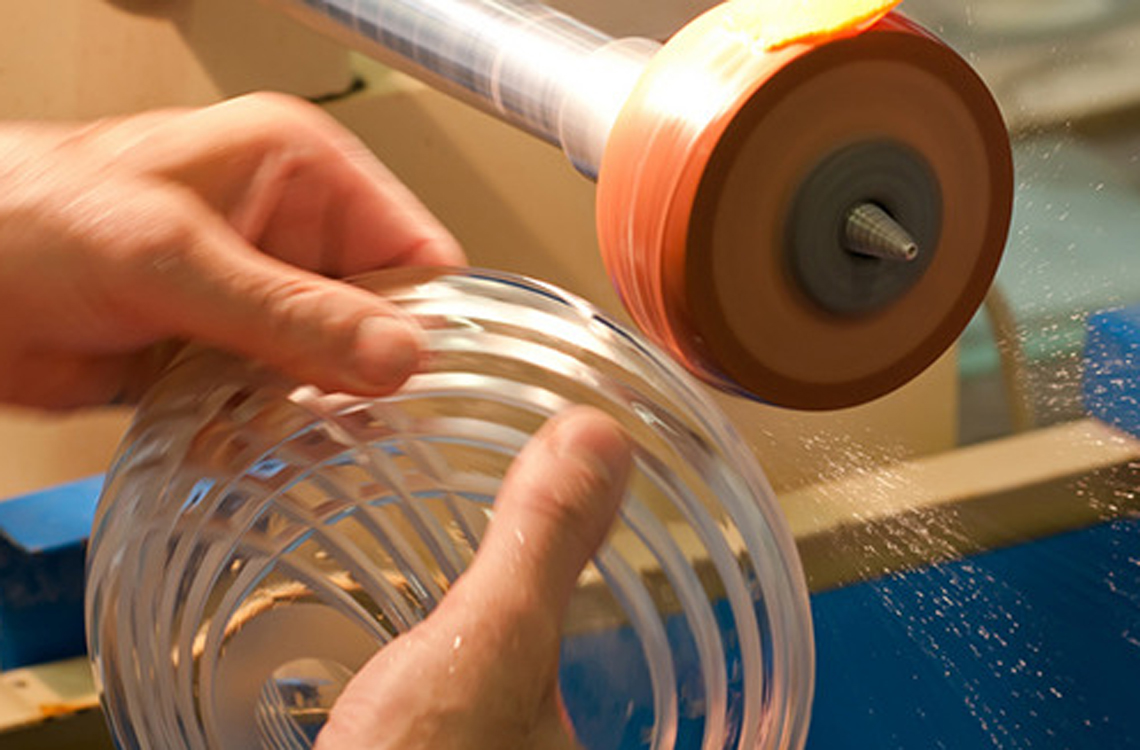 Class Details
When
September 21 - November 9 -
Day: Sat
Tuition
Tuition: $ 290.00
Members receive a 10% discount
770 sq. ft. air conditioned shop
One 30" Sommer and Maca flat lap pumice wheel
Two 36" Steinert variable speed flat grinding wheels 
Two Bohemia BMK1 lathes
One Merker GNH engraving lathe
And more...