Coldworking encompasses several methods of changing glass, using water and either grit or diamonds. In this workshop, consisting of two half days, beadmakers will learn how to use several pieces of equipment in the cold shop to modify beads and cabochons. Equipment covered will be the saw, belt sander, flat lap and the lathe Much of the time will be spent on the lathe, specifically, carving and shaping. Students will learn the basics of using each piece of equipment and have ample opportunity to practice.
This workshop does not include time at the torch, however, students will be asked to bring simple premade beads for which the instructor will send instructions well before the class dates.
Instructor: Ann Steenkiste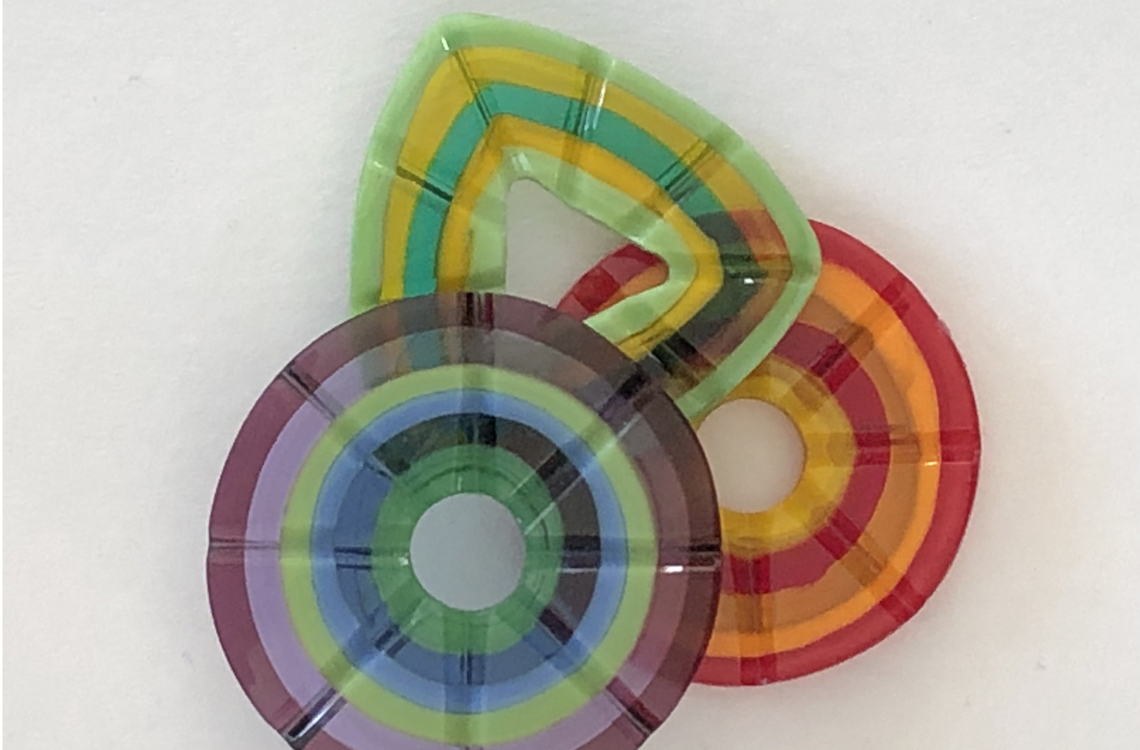 Special Notes
This is a 2-day workshop that meets from 1- 5pm on Saturday, September 28 AND 10am-2pm on Sunday, September 29.
Class Details
When
September 28 - September 29 -
Days: Sun, Sat
Remaining Seats: 6
770 sq. ft. air conditioned shop
One 30" Sommer and Maca flat lap pumice wheel
Two 36" Steinert variable speed flat grinding wheels 
Two Bohemia BMK1 lathes
One Merker GNH engraving lathe
And more...