Tom will teach hot-joining of multiple components to produce funny narrative objects. There will be an emphasis on design development through drawing, and planning of how the objects will be constructed. You will be shown ways of working together to assemble composite sculptures. Attention will be paid to various Venetian-style cane-making techniques including tightly twisted colors and ribbon cane. Assorted other color applications will be utilized to create elements that mimic diverse natural phenomena. You will use many forming and texturing processes to sculpt intricately patterned blown and solid-worked representational parts. This will include lampworking of small detailed features such as flaming matches, flowers, leaves/wings and mini vessels with eyes. You will be encouraged to create surprising new visions that pursue humor and wonder, blurring the boundaries between the realms of animal, vegetable, mineral and personal.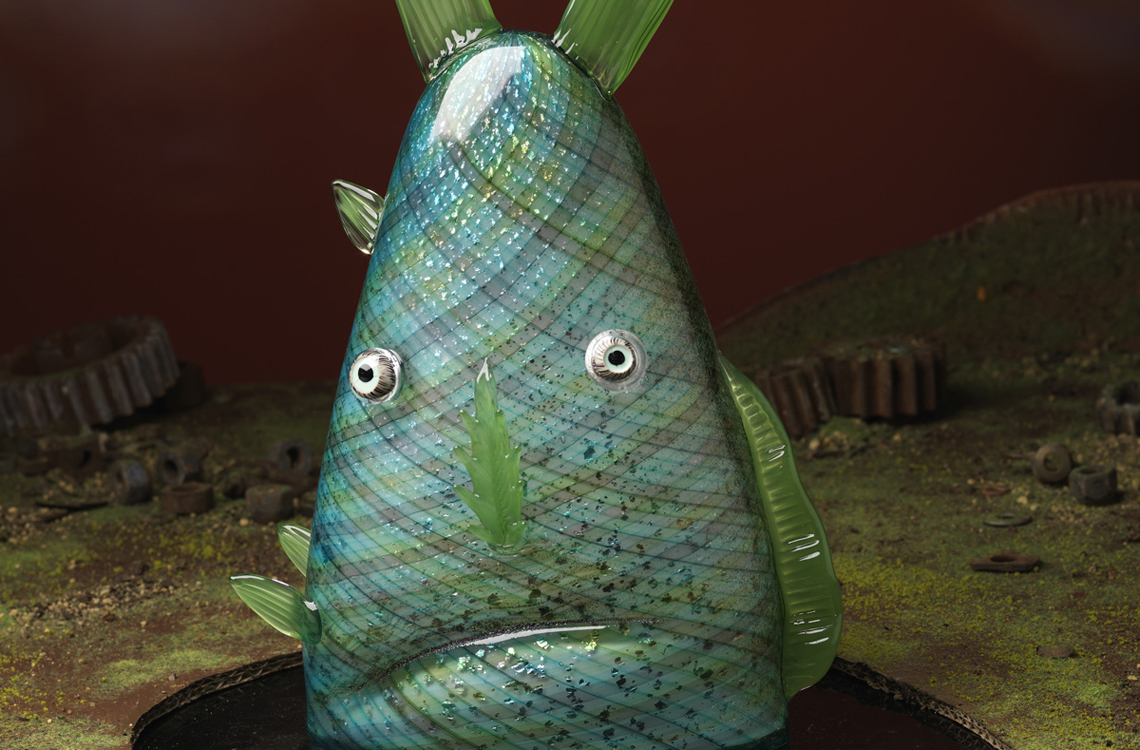 Class Details
When
July 22 - July 26 -
Days: Mon, Tue, Wed, Thu, Fri
Tuition
Tuition: $ 900.00
Members receive a 10% discount
2,560 sq. ft.
Two 1,000 lb. Wet Dog invested pot furnaces
Full range of hand tools, pipes and punties
One 18" glory hole with pneumatic doors
One 18" glory hole with barn doors
Two mobile gas-powered garages
And more...
About the Instructor(s)
Tom Moore uses traditional and innovative hot-glass techniques to breathe life into his eccentric hybrid glass specimens and dreamscape dioramas. Toms aim is to produce exhibitions that are challenging in content and form while offering the audience a hopeful and humorous experience. Toms inventive creatures address issues such as the triumph of nature over industry. Toms work has been featured in high-profile surveys of Australian contemporary art, has received a number of major prizes for glass-art and is in many prominent public collections.�