Let's get hot in the kiln shop and learn how to pull stringers and fluid lines from a kiln mounted to the ceiling. It's safer than it sounds and so much fun. After you have drained the pot of molten glass, you will create fused glass sketches with your vitrograph stringers. This is an introductory level workshop but also a great one-day experience for returning glass enthusiasts. Students will leave with a variety of display pieces and functional dishes.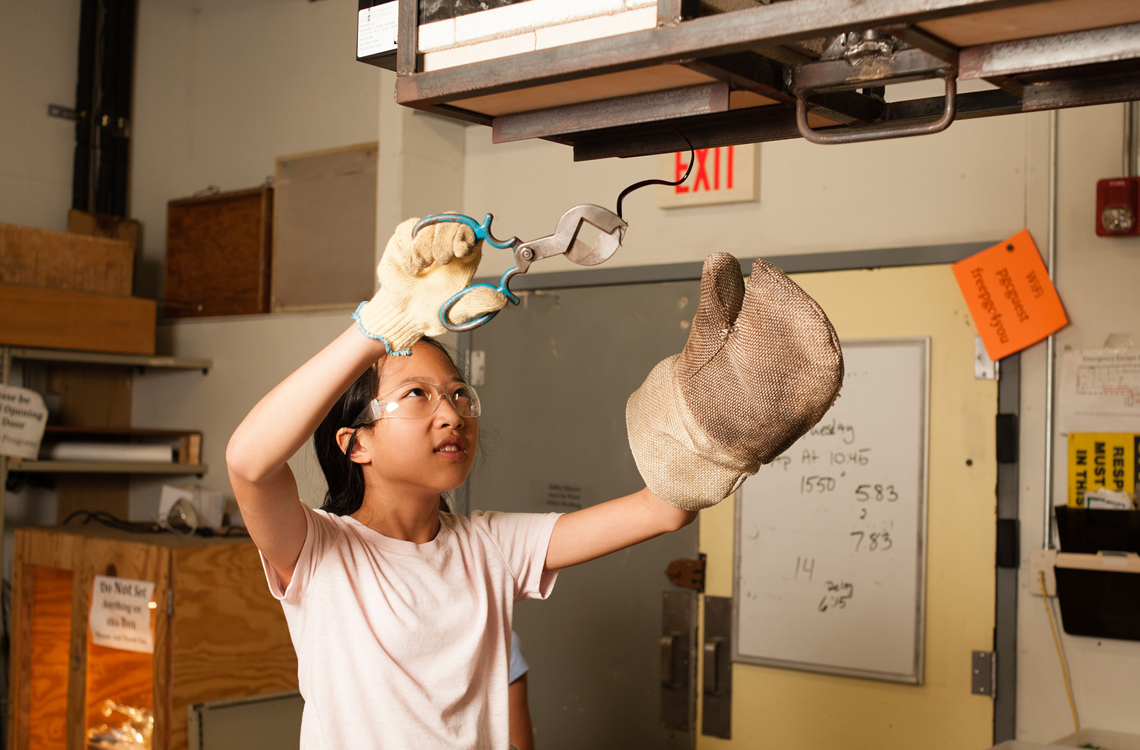 Class Details
Tuition
Tuition: $ 175.00
Members receive a 10% discount
950 sq. ft. air conditioned shop
Four 2' x 3' casting kilns
Two 18" x 24" fusing/casting combination kilns
Two 20" x 40" fusing kilns
Two 24" w x 15" h x 22.5" d front-loading Paragon kilns
And more...