Create an Easter egg paperweight that will look gorgeous on either a desk or in a basket! In this workshop, gather molten glass, add colored glass granules, and work with an instructor to shape a distinctive piece of art glass you will want to display all year round.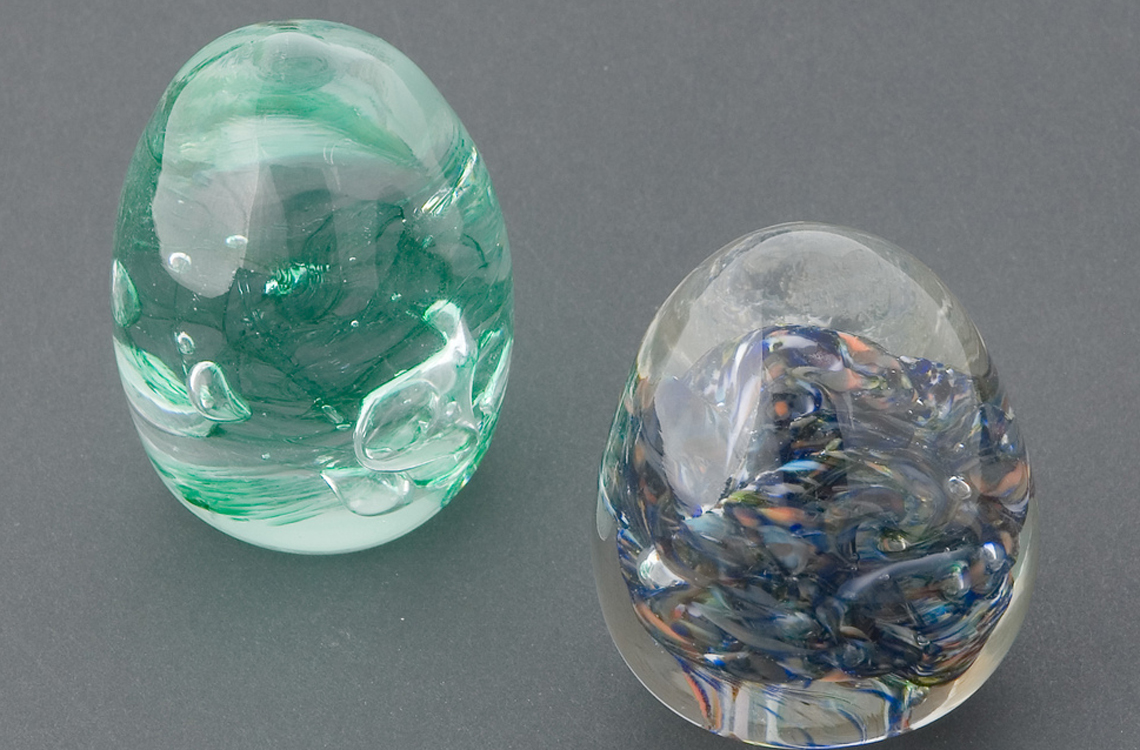 Class Details
When
March 10 -
Day: Sun
Remaining Seats: 3
Tuition
Tuition: $ 90.00
Members receive a 10% discount
2,560 sq. ft.
Two 1,000 lb. Wet Dog invested pot furnaces
Full range of hand tools, pipes and punties
One 18" glory hole with pneumatic doors
One 18" glory hole with barn doors
Two mobile gas-powered garages
And more...