This five-day class will explore two aspects of glass practice - the realization and the enameling of a soft glass piece in a multi-studio setting. The first two days of the course will focus on creating your own glass object in the hot shop or flame shop. The class is open to varying skill levels and there will be opportunity to practice, discover or reinforce glassblowing and flameworking techniques. In a cooperative atmosphere, you will work together with the instructor and the TA. The pieces created in the studio will then be used for enameling. (Some blanks can be provided. Students may also bring in their previously created glass art to be enameled. Borosilicate glass is not suitable for enameling) The next three days of the course we will delve into the ancient art of painting on glass using the enamel technique. A short history of glass enamel will be discussed. The tools and materials needed will be discussed as well as image selection, design and layout. You will learn how to mix and apply the enamel along with essential techniques and tips. Final results will be fired to create hard decorative designs with a permanent application.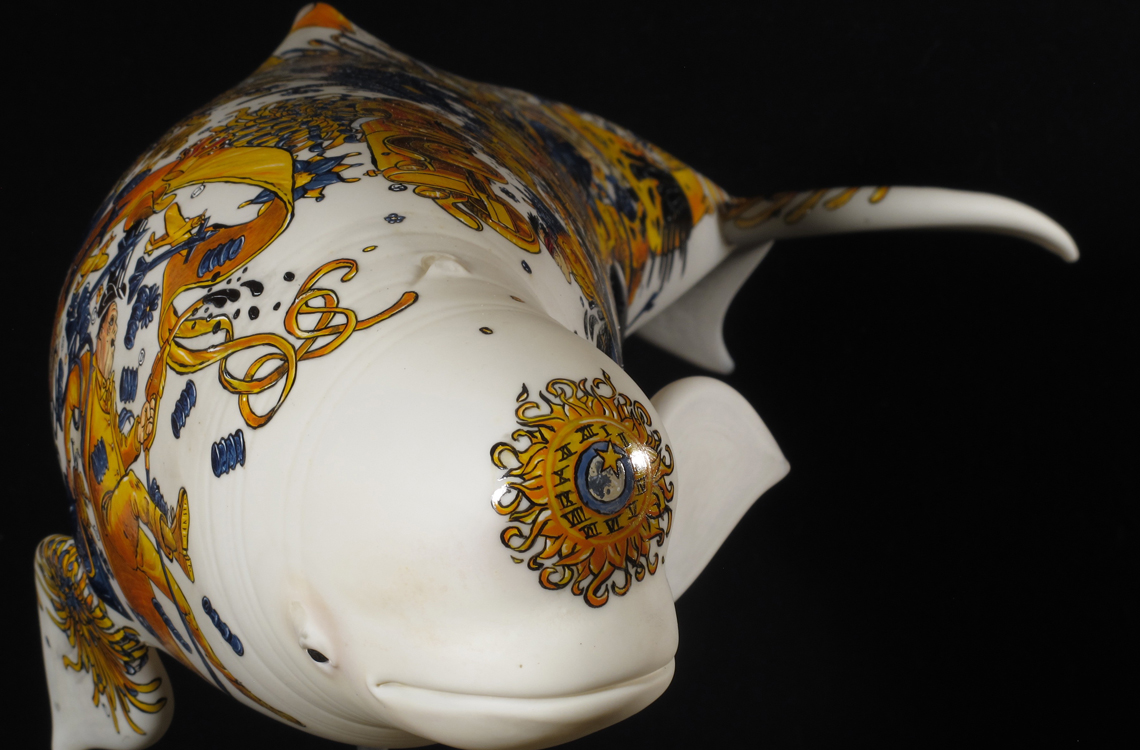 Class Details
When
August 5 - August 9 -
Days: Mon, Tue, Wed, Thu, Fri
Remaining Seats: 5
Tuition
Tuition: $ 900.00
Members receive a 10% discount
950 sq. ft. air conditioned shop
Four 2' x 3' casting kilns
Two 18" x 24" fusing/casting combination kilns
Two 20" x 40" fusing kilns
Two 24" w x 15" h x 22.5" d front-loading Paragon kilns
And more...
About the Instructor(s)
Mathieu Grodets work includes glass blown goblets inspired by Venetian techniques which he then hand enamels or etches with his original drawings. He also uses flame working to create intricate murrini and glass sculptures. With all his work, he attempts to bring the past of glass together with the present - the outside world inside. His work explores themes of contradiction, power and duality. His work is in private collections across Europe and North America and can be seen at the Corning Museum of Glass and the Art Institute of Chicago along with several galleries in Canada.