You will be introduced to both lathe turned wheel and micro motor driven bur engraving techniques. This class is a great opportunity to learn the basics of each tool, or advance your knowledge of engraving as desired. You will learn about the operation and maintenance of a lathe as well as diamond, stone and copper wheels, then use each wheel to engrave glass. In addition, you will learn to engrave using a micro motor with diamond, stone and rubber burs. Supporting topics include design, advantages and limitations of each tool, choosing glass, and finishing your work. Techniques in cameo, intaglio, and color overlay engraving will be presented with practice blanks available to explore each material. A new topic and skill will be presented each day with time to practice skills and engrave individual artwork. Instruction will be individualized to your level of experience as needed. Come prepared with reference materials, images and drawings to use as design elements.
SKILL LEVELS: NEWBIE TO INTERMEDIATE
NEWBIE: A student has no experience in a particular technique and would be most comfortable in a class where much attention is given to foundation and basic skills.
BEGINNER: A student has basic skills but is not yet comfortable performing tasks without instructor guidance.
INTERMEDIATE: A student should have an understanding of basic skills and can perform those tasks with little or no instruction.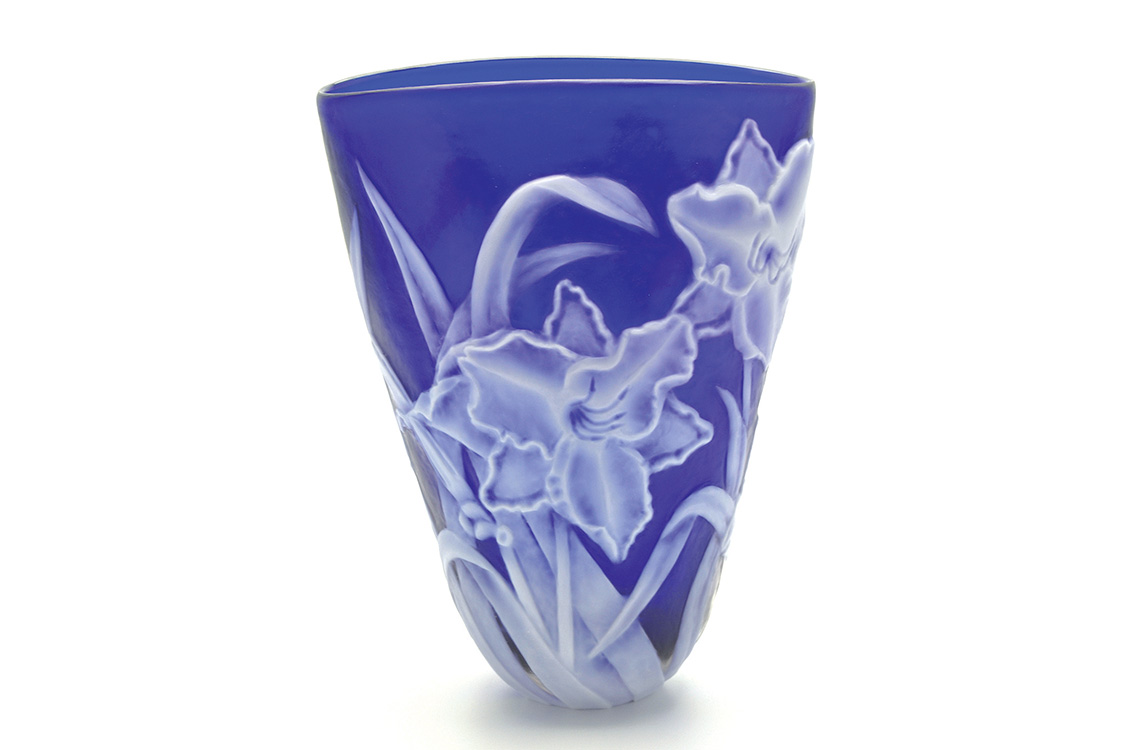 Special Notes
INSTRUCTORS: Heather Hartle + Margot Jacobs
Class Details
When
June 1 - June 5 -
Days: Mon, Tue, Wed, Thu, Fri
Remaining Seats: 6
770 sq. ft. air conditioned shop
One 30" Sommer and Maca flat lap pumice wheel
Two 36" Steinert variable speed flat grinding wheels 
Two Bohemia BMK1 lathes
One Merker GNH engraving lathe
And more...
About the Instructor(s)
https://www.engravedinspiration.com
www.instagram.com/engraved.inspiration
Heather has focused her practice on wheel engraved glass, and has studied engraving with eleven internationally respected artists since 2005. She has been active in Virginia Glass Guild since 1997 and has received multiple awards of recognition during the annual juried exhibitions. She was a demonstrating artist during the 2017 GAS Conference, and now divides her studio time between Williamsburg, VA and Whidbey Island, WA.
https://www.margotmay.net
www.instagram.com/margotmaydesigns
Margot has been engraving for over 25 years. She works in intaglio, stipple, carving and color removal using a micro motor. Margot was trained in Sydney, Australia with Anne Dybka as well as studying art at Lewis Ginter Botanical Gardens, Julien Ashton School of Art, and Sydney College of the Arts. Her work is known for accuracy and exquisite detail, and has been awarded internationally. She now divides her time between Richmond, Virginia and Sawtell, Australia.