Fast Track Flameworking is a great introduction to the flame shop and working on a torch while creating functional little treasures. Learn to melt and manipulate Borosilicate (hard or silica and boric oxide glass) while learning the basics of heat, control and safety of molten glass. In the afternoon, the instructor will demonstrate three different items that can include small sculptures, pendants, marbles, swizzle sticks or wine stoppers.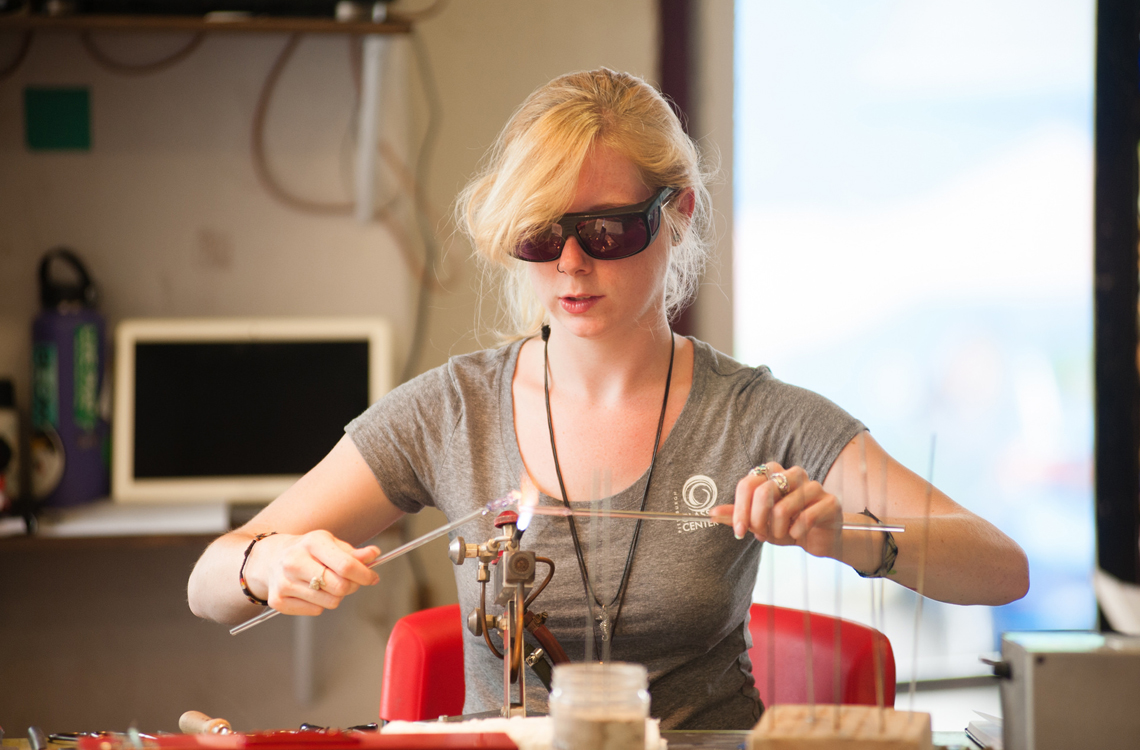 Class Details
When
November 22 -
Day: Sun
Remaining Seats: 5
900 sq. ft. air conditioned shop with 12 workstations
Nortel Major/Minor Torches
Benchtop annealers with 12" x 9" interior
Toolbox with essential tools for working with glass
Ventilation hood
And more...