Learn flame shop basics in this 4-week intro course, which meets twice weekly to give you the same number of contact hours as our 8-week class. Work with both Moretti (soft) and Borosilicate (hard) glass rods, which can be melted, colored, and shaped into decorated beads, pendants, marbles, and sculptures. Over 4 weeks, focus on hand control, color application, and annealing while receiving one-on-one troubleshooting advice.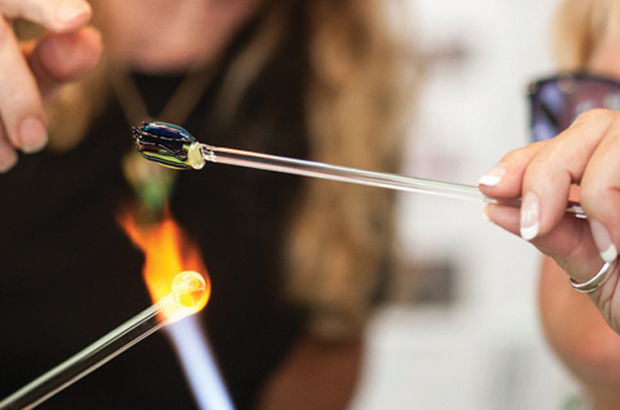 Class Details
When
January 18 - February 8 -
Day: Sat
Remaining Seats: 5
900 sq. ft. air conditioned shop with 12 workstations
Nortel Major/Minor Torches
Benchtop annealers with 12" x 9" interior
Toolbox with essential tools for working with glass
Ventilation hood
And more...