Get started on creating your own line of glass jewelry. Over the course of the 8 weeks, you'll learn how to melt and manipulate hard (Borosilicate) glass with a torch into beautiful unique pieces. You'll use a variety of tools and learn how to use gravity to shape and form glass with a variety of flameworking techniques. Build upon your skills throughout the course and add compressions, dot stacks, and wrap and rakes to your repertoire. Suitable for all levels: experienced pendant makers will focus on more advanced decorative techniques.
Class tuition includes 2 hours of open-studio time to be used during the 8-week course period.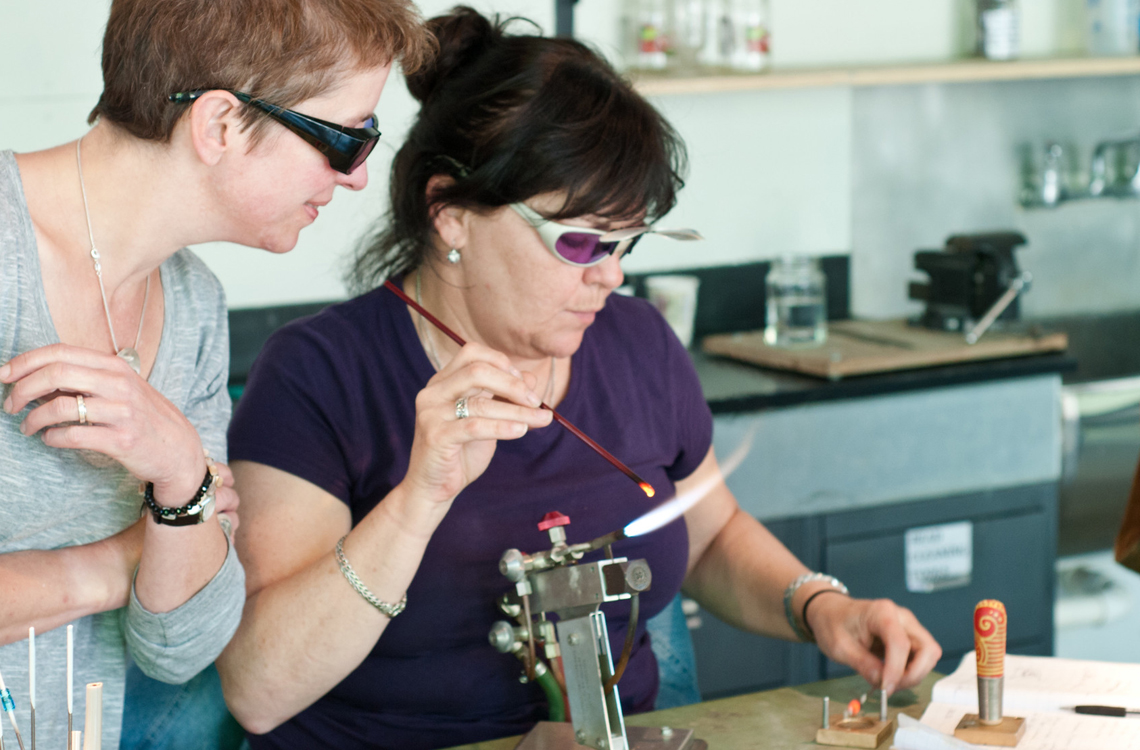 Class Details
When
September 30 - November 18 -
Day: Wed
Remaining Seats: 5
900 sq. ft. air conditioned shop with 12 workstations
Nortel Major/Minor Torches
Benchtop annealers with 12" x 9" interior
Toolbox with essential tools for working with glass
Ventilation hood
And more...