Work at the torch to melt, control, and manipulate a solid rod of Borosilicate glass into colorful, one-of-a-kind magnets that are works of art. This class is for students in grades 6-12 only.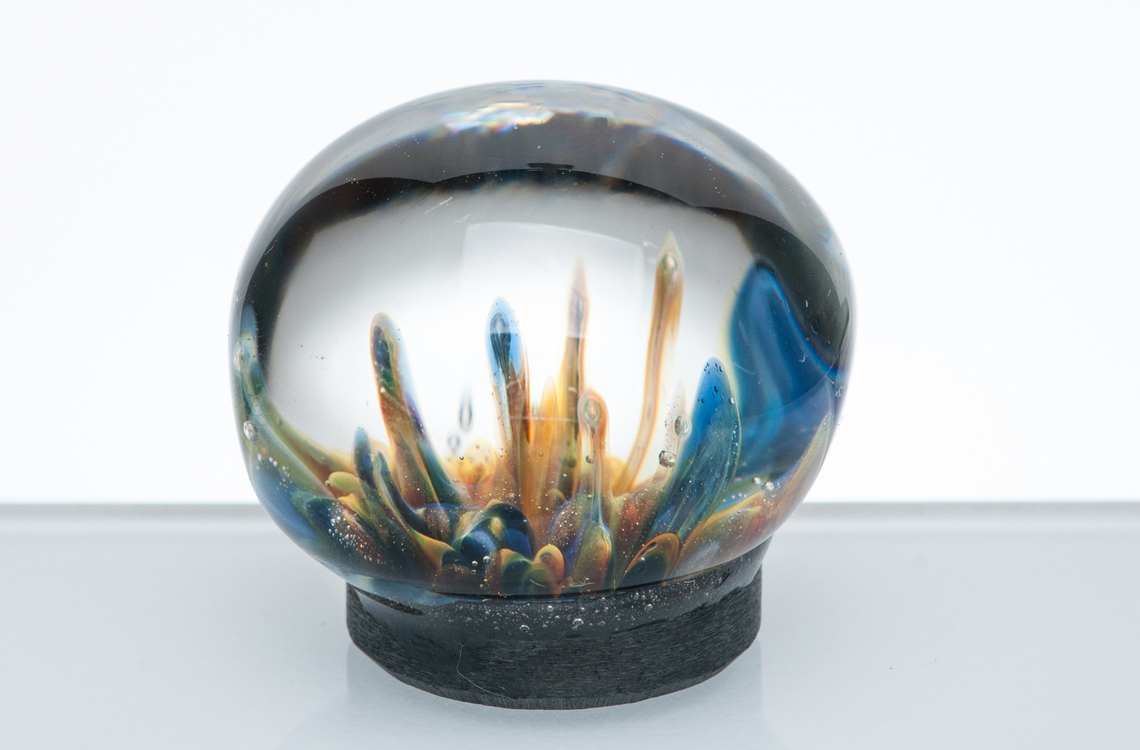 Class Details
When
September 12 -
Day: Sat
Remaining Seats: 5
Tuition
Tuition: $ 85.00
Members receive a 10% discount
900 sq. ft. air conditioned shop with 12 workstations
Nortel Major/Minor Torches
Benchtop annealers with 12" x 9" interior
Toolbox with essential tools for working with glass
Ventilation hood
And more...