This class pushes us past the boundaries of sheet glass and offers an arsenal of techniques to create unique works of functional art. Using frit of all sizes, we will explore techniques such as faux marble, color damming, powder wafers and the crackle technique. Fusing 1 or 24 hours fused glass class/workshops experience, or permission of the instructor required.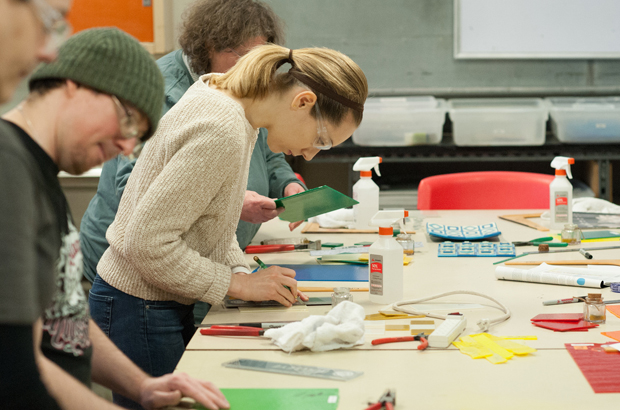 Class Details
When
March 23 - April 13 -
Day: Sat
Tuition
Tuition: $ 235.00
Members receive a 10% discount
950 sq. ft. air conditioned shop
Four 2' x 3' casting kilns
Two 18" x 24" fusing/casting combination kilns
Two 20" x 40" fusing kilns
Two 24" w x 15" h x 22.5" d front-loading Paragon kilns
And more...