Learn fantastic fusing techniques. You will create a variety of fabulous fused treasures like wind chimes, garden stakes, suncatchers and pocket vases while learning the basics of fusing and the fun that goes with it. This is a great class for beginners and those that have fusing experience.
Class tuition includes 1 session of open-studio time to be used during the 8-week course period. This will help you become familiar with the studio itself and learn the process of studio rental beyond class hours.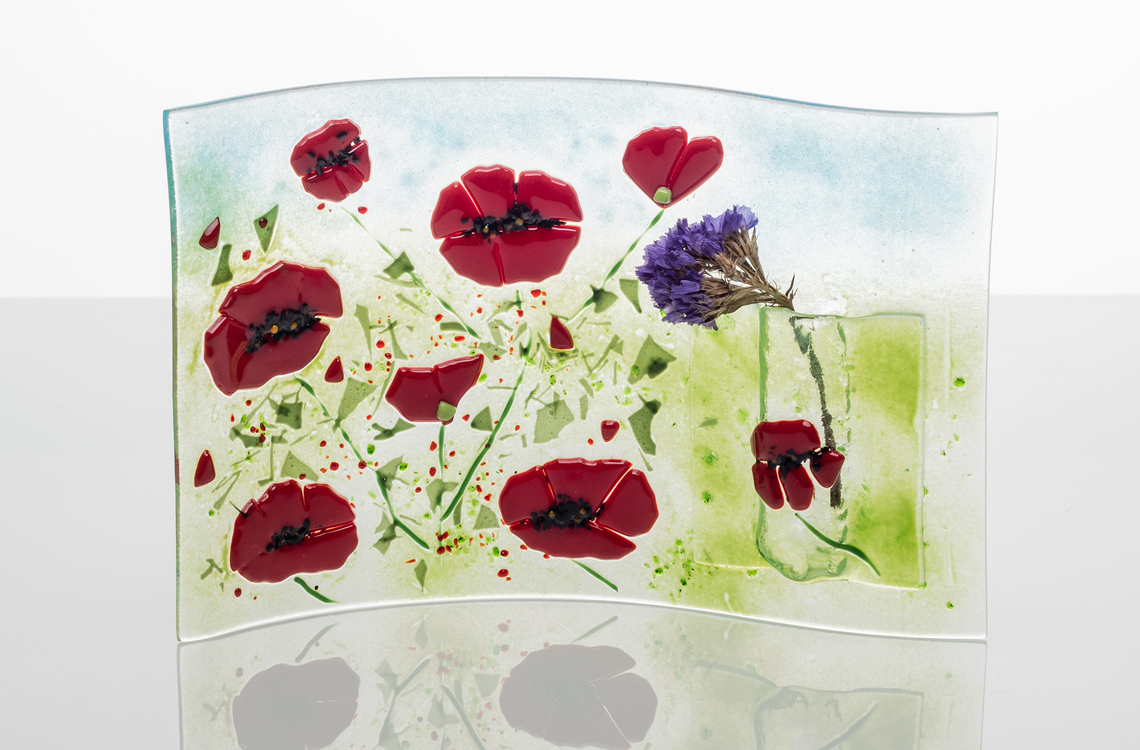 Class Details
When
September 26 - November 14 -
Day: Sat
Remaining Seats: 4
950 sq. ft. air conditioned shop
Four 2' x 3' casting kilns
Two 18" x 24" fusing/casting combination kilns
Two 20" x 40" fusing kilns
Two 24" w x 15" h x 22.5" d front-loading Paragon kilns
And more...
About the Instructor(s)
I started working in stained glass about 30 years ago. I was given a gift of a beautiful pair of earrings, and I just wanted to learn make stained glass earrings. After making my first suncatcher, I was hooked. I worked primarily in stained glass until I discovered mosaics and then fusing. I love glass as a medium. I have discovered that anything that can be imagined can be made in some form or another in glass.