In this class we will break down the essentials of glassblowing and off-hand glass sculpting, and how it relates to your path as an artist. We will work primarily in the hot and cold shop, and cover the fundamentals of bubble set up, hand tool function, and how to make the heat work for you.
We will work with molds, bit work, cane/murinni, and other facets of color application.
With the garage and components, time management and teamwork are crucial to productivity. These will be underlying focal points throughout the class. We will work from a sketchbook and focus on navigating our ideas from paper to the blowpipe.
Experimentation and repetition will be encouraged. Through the technical processes, our goal is for you to start to find your voice within the medium.
SKILL LEVEL: INTERMEDIATE TO ACE
INTERMEDIATE: A student should have an understanding of basic skills and can perform those tasks with little or no instruction.
ADVANCED: A student is skilled and practiced, and is able to process conceptual and theoretical ideas but might still need some instructor direction on more complicated processes.
ACE: A student has a mastery of advanced skills and can perform them independently without instruction.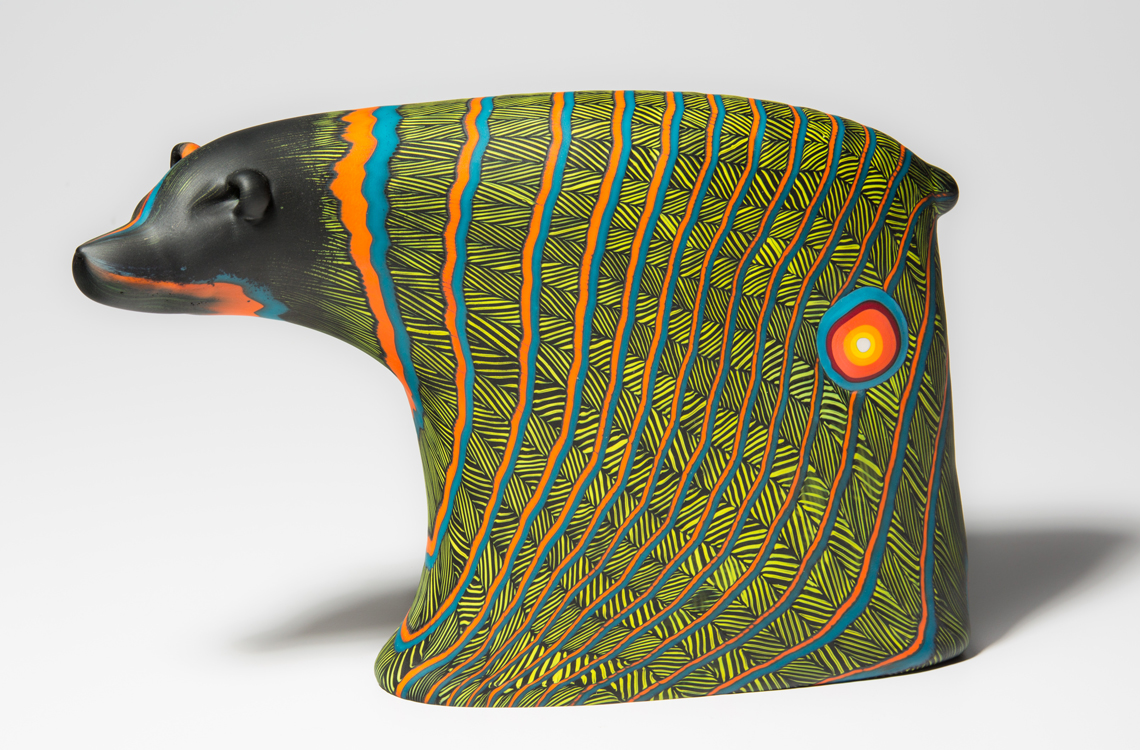 Class Details
When
January 6 - January 10 -
Days: Mon, Tue, Wed, Thu, Fri
Remaining Seats: 12
2,560 sq. ft.
Two 1,000 lb. Wet Dog invested pot furnaces
Full range of hand tools, pipes and punties
One 18" glory hole with pneumatic doors
One 18" glory hole with barn doors
Two mobile gas-powered garages
And more...
About the Instructor(s)
www.fridayglass.com
www.instagram.com/danfriday/
Dan Friday is a member of the Lummi Nation and a Seattle based glass artist. He has spent the last twenty years working for artists such as Dale Chihuly, Paul Marioni, Preston Singletary, and many others. Friday's themes and images are drawn from his Coast Salish heritage and are solidified in the world of glass art. He has taught at the Pilchuck Glass School, and the Haystack Craft Center. Dan has had residencies at the Museum of Glass in Tacoma, WA, the Burke Museum in Seattle Wa, the Corning Museum NY, and the Dream Community in Tai Pei, Taiwan. Friday is a recipient of the Bill Holm Grant, and the Discovery Fellowship through (SWAIA) the Southwestern Association for Indian Arts. His work can be seen in many collections around the world.