Using colorful sheet glass, frit (colored glass granules), and stringers (thin glass rods), create your own imaginative fused glass picture frame that holds a 4"x6" photo. If you have a specific picture in mind, bring it to class so you can perfectly coordinate your frame with it. This is a wonderful, one-of-a-kind keepsake for yourself or a beautiful, heartfelt gift for someone else.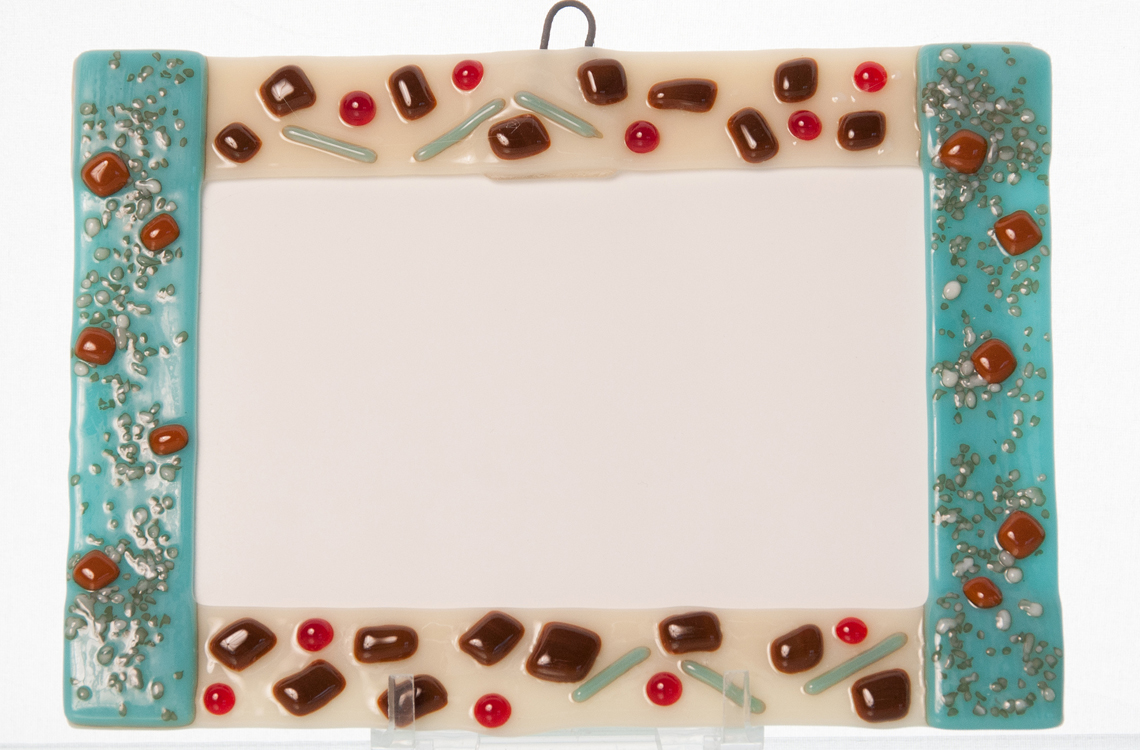 Class Details
When
September 19 -
Day: Sun
Remaining Seats: 8
Tuition
Tuition: $ 85.00
Members receive a 10% discount
950 sq. ft. air conditioned shop
Four 2' x 3' casting kilns
Two 18" x 24" fusing/casting combination kilns
Two 20" x 40" fusing kilns
Two 24" w x 15" h x 22.5" d front-loading Paragon kilns
And more...