Explore the ancient and intricate art of glass mosaics. Using pieces of sheet glass on a wooden or glass support, design a pattern or image that will develop into a stunning wall or window piece. In the process, learn the basics of mosaic design, glass cutting, layout, and grouting.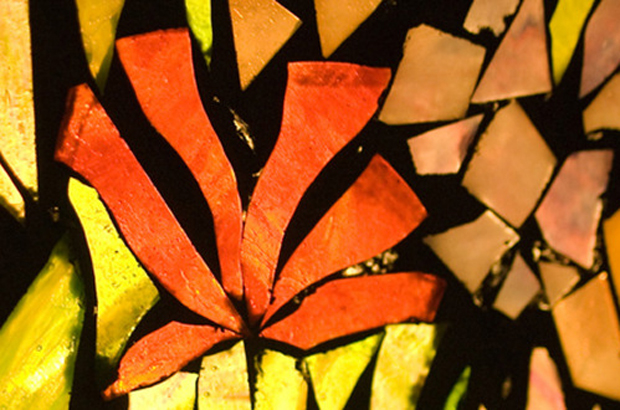 Class Details
When
March 28 - April 18 -
Day: Thu
Tuition
Tuition: $ 175.00
Members receive a 10% discount
950 sq. ft. air conditioned shop
Four 2' x 3' casting kilns
Two 18" x 24" fusing/casting combination kilns
Two 20" x 40" fusing kilns
Two 24" w x 15" h x 22.5" d front-loading Paragon kilns
And more...