In this kilncasting class, you will learn how to use glass as a material for sculpture while experimenting with form, inclusions, texture, and nontraditional coloring. This intense casting experience is designed to show you a variety of moldmaking processes with an eye toward scaling up these processes for larger works and creating multiples in cast glass sculpture.
Through hands-on moldmaking, demonstrations and lectures you will learn easy silicone molds, mother molds, using the lost wax method for the creation of multiples, and creating reusable kilncasting molds so that you can create multiple casts with a single mold!
Time will be spent discussing project planning, cold assembly techniques, and the use of found objects to create scale and narrative in your finished works. Multimedia sculpture will be encouraged, and there will be a variety of other mediums discussed to promote material play.
Throughout the course there will be presentations of relevant work, and Steven will go over firing schedules, considerations when choosing what process to use, and final presentations of your sculptures. The class will be tailored to your needs and all experience levels will benefit from this class.
ALL SKILL LEVELS
This class is appropriate, useful and enjoyable to a Newbie, Ace, or any level in between.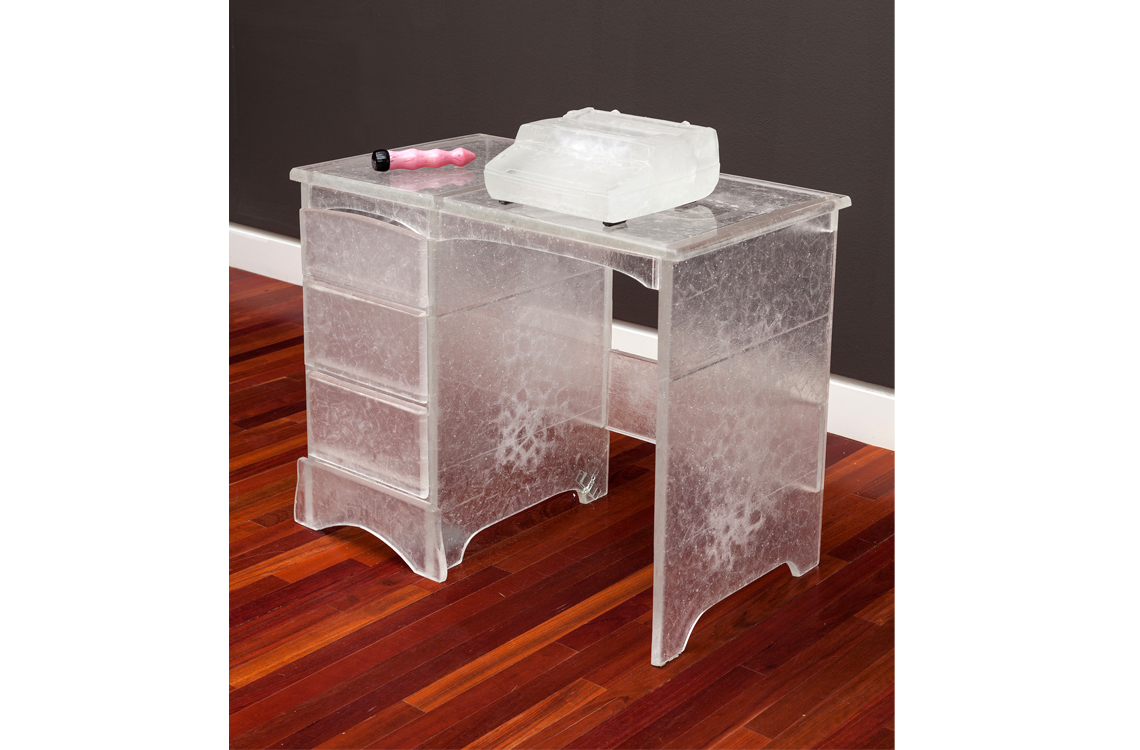 Class Details
When
July 20 - July 24 -
Days: Mon, Tue, Wed, Thu, Fri
Remaining Seats: 8
950 sq. ft. air conditioned shop
Four 2' x 3' casting kilns
Two 18" x 24" fusing/casting combination kilns
Two 20" x 40" fusing kilns
Two 24" w x 15" h x 22.5" d front-loading Paragon kilns
And more...
About the Instructor(s)
http://www.stevendurow.net
www.instagram.com/s_durow
Durow's work uses glass, stone, and steel to create large-scale public sculpture and installations. Inspired by the world of the created object, Durow comments on notions of personal history, experience, perception and memory. Durow received his MFA specializing in large-scale glass sculpture at Tulane University. Since 2012 he has been Associate Professor and Head of the Glass and 3-Dimensional Studies Program at Salisbury University in Salisbury, MD where he lives with his family. Durow's work has been exhibited throughout the United States and is included in multiple public, museum, and private collections. His work has been reviewed and written about in Sculpture Magazine, Art in America, Glass Quarterly and New Glass Review. His method for large-scale sand casting was featured in the 4th Edition of Glass Notes by Henry Halem.