Learn how to blow and emboss glass in this combo class for teens.
Learn to blow glass at the 2,000-degree furnace. Experiment with molten glass, work with glass color and compressed air to inflate glass into different shapes and patterns.
In the cold shop, learn to use the state-of-the-art equipment and machinery to emboss glass in its solid state. Personalize your provided glasses using sandblasting, glass carving, etching, polishing, and dremeling techniques.
Ages 12-18.
Mix and match this 1-day class with any of the other three options in this Mini Teen Summer Camp series.
Scholarships available at: https://www.pittsburghglasscenter.org/apply-scholarships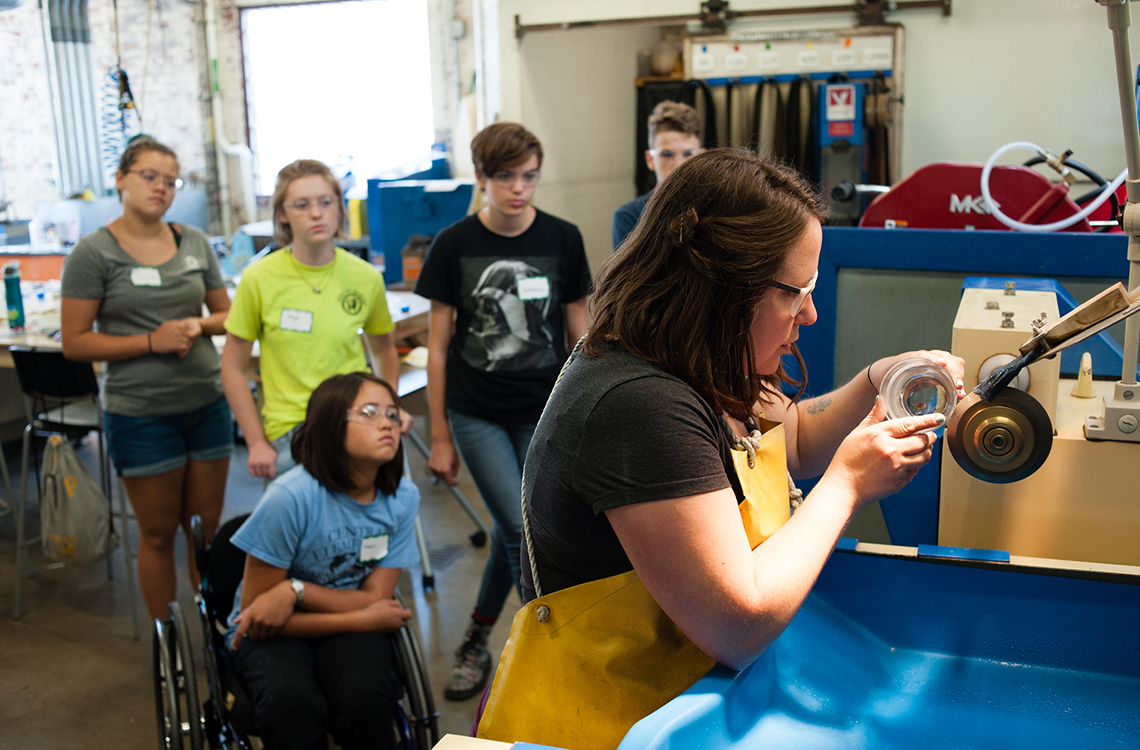 Class Details
When
June 27 -
Day: Sun
Remaining Seats: 0
2,560 sq. ft.
Two 1,000 lb. Wet Dog invested pot furnaces
Full range of hand tools, pipes and punties
One 18" glory hole with pneumatic doors
One 18" glory hole with barn doors
Two mobile gas-powered garages
And more...