In this class learn the basics of sculpting glass flowers out of Borosilicate glass. Working with both a bench and hand torch you will learn how to use and apply color, as well as how to shape petals, leaves, tendrils and more. A focus on solid hot seals will be covered and how 'bridging' can be your friend. Both group and one-on-one demonstrations will be given. Please bring a sketch book and any ideas you have. Small to medium flora will be made.
Class tuition includes 2 hours of open studio time per student to be used during the same class session. This will help students become familiar with the studio and learn the simple process of studio rental outside of class hours.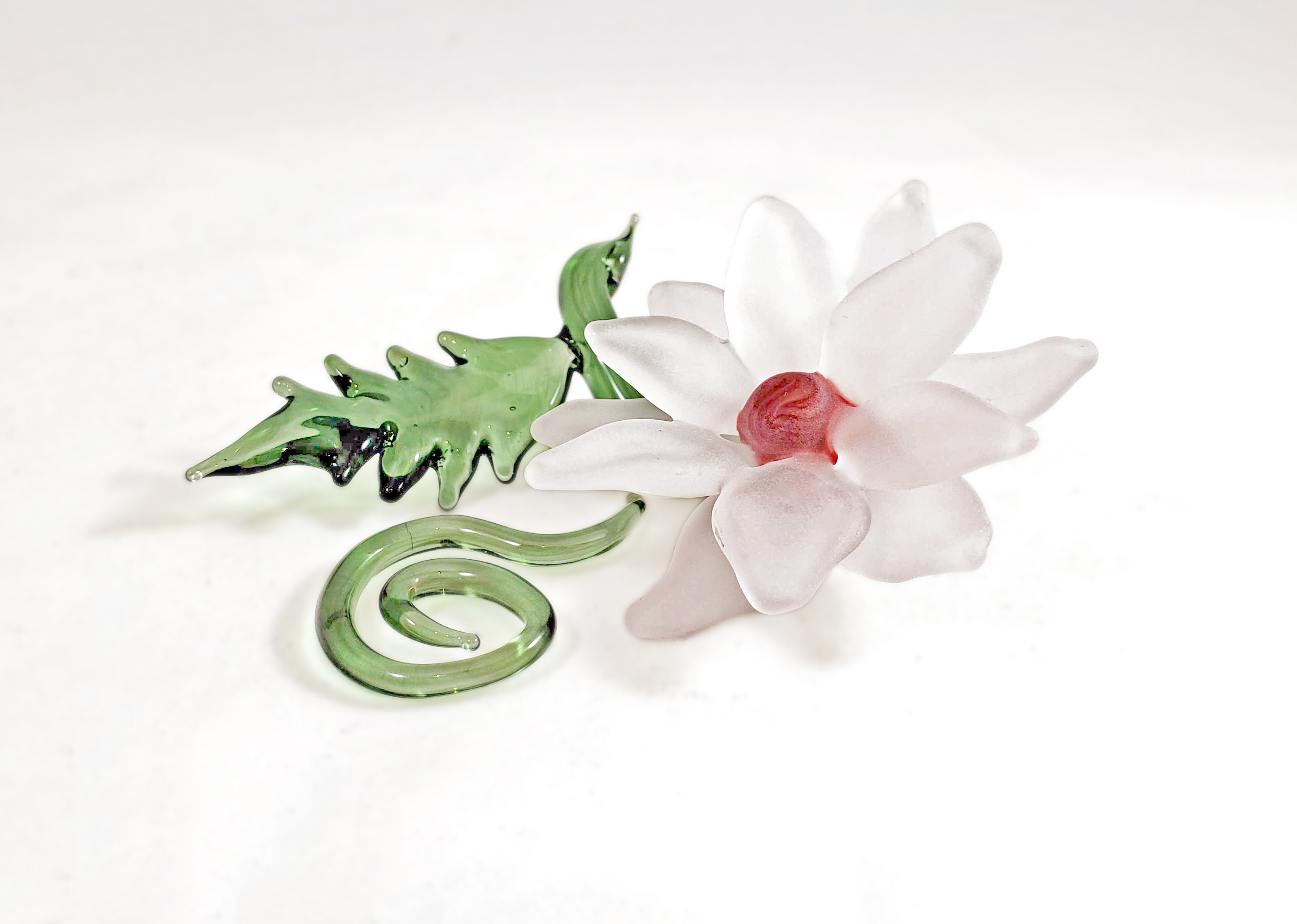 Class Details
When
September 29 - November 17 -
Day: Tue
Remaining Seats: 5
900 sq. ft. air conditioned shop with 12 workstations
Nortel Major/Minor Torches
Benchtop annealers with 12" x 9" interior
Toolbox with essential tools for working with glass
Ventilation hood
And more...