In this introductory class, learn to gather clear molten glass from the furnace and then shape it into various forms, from paperweights to simple blown shapes, such as cups and bowls. Instruction focuses on a team approach to glassblowing, with an emphasis on safety, proper tool use, basic techniques, and materials. You'll never drink from a glass again without appreciating the energy and detail that went into making it! Little to no hot shop experience is required.
You may also wish to take this class a second time in order to continue to develop and refine basic skills before moving on to Hot Glass 2. Each time you take it, your skill level, confidence, and passion for glass will grow. Class tuition includes 1 hour of open-studio time to be used during the 8-week course period. This will help you become familiar with the studio itself and learn the process of studio rental beyond class hours.
No class during spring break March 9-15 or on April 19.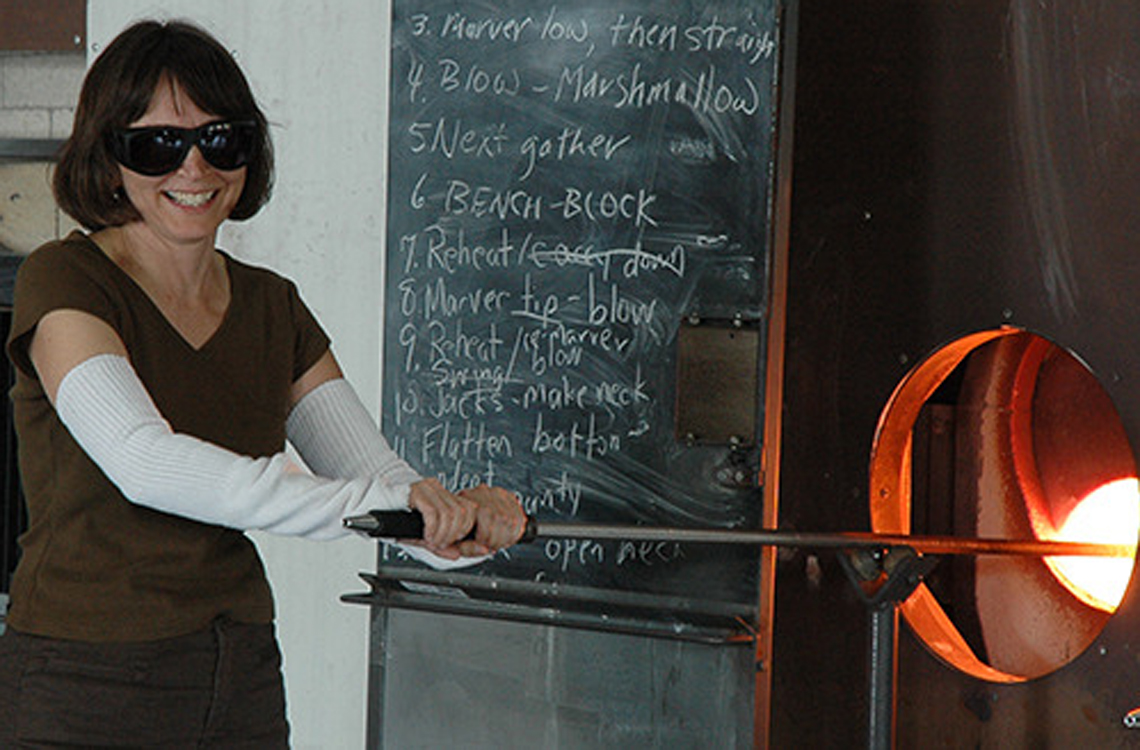 Class Details
When
February 16 - April 19 -
Day: Sun
Remaining Seats: 0
2,560 sq. ft.
Two 1,000 lb. Wet Dog invested pot furnaces
Full range of hand tools, pipes and punties
One 18" glory hole with pneumatic doors
One 18" glory hole with barn doors
Two mobile gas-powered garages
And more...