Enroll in Hot 2 and build on your existing skill set and expand your creative potential. Refine and diverge from the standard cup and bowl shape in the first few weeks before moving on to more complex forms. Explore basic color application methods and learn how to troubleshoot common problems. It is recommended that all students take this class a second time in order to continue to develop and refine basic skills before moving on to Hot 3. 
Class tuition includes 1 hour of open-studio time per student to be used during the 8-week course period. This will help you become familiar with the studio itself and learn the process of studio rental beyond class hours. Hot I, 24 hours of hot shop experience, or instructor permission is required.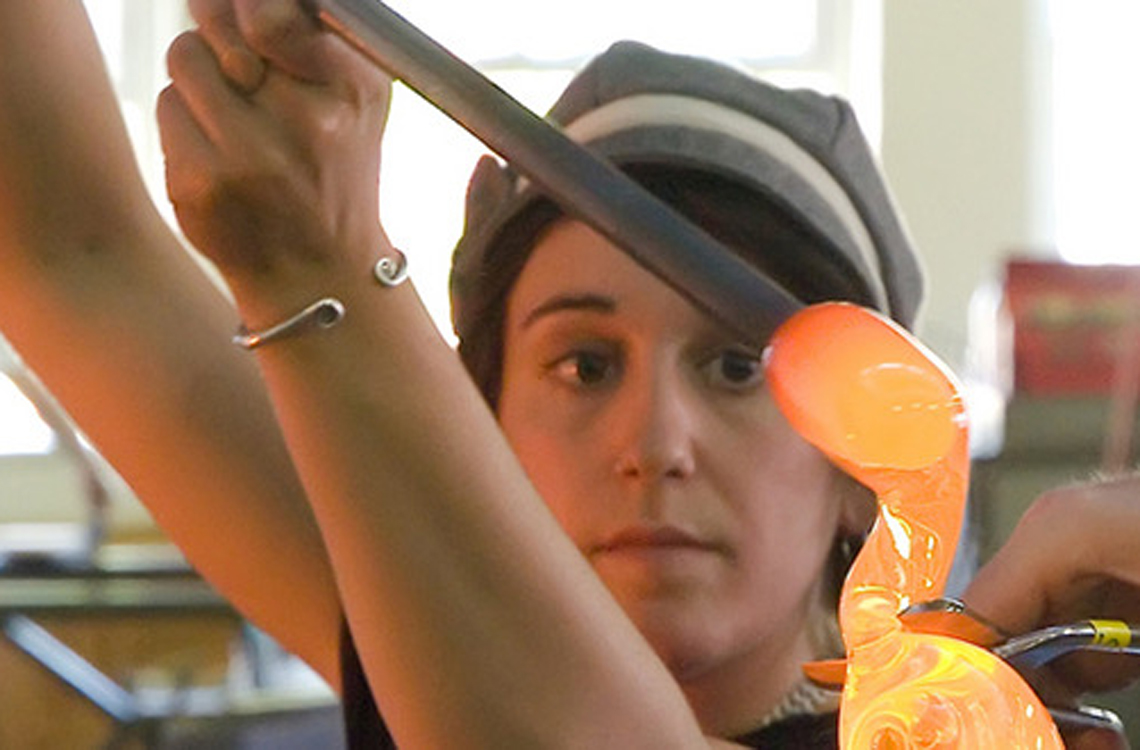 Class Details
When
September 29 - November 17 -
Day: Tue
Remaining Seats: 8
2,560 sq. ft.
Two 1,000 lb. Wet Dog invested pot furnaces
Full range of hand tools, pipes and punties
One 18" glory hole with pneumatic doors
One 18" glory hole with barn doors
Two mobile gas-powered garages
And more...