In this class, choose to either watch weekly technique-driven demonstrations or work on independent projects with the guidance of the instructor. This class can be repeated to improve or expand skills. Content will vary by session, and basic materials are provided. You will be allotted a $15 materials credit to use during this class in order to become familiar with the procedure of purchasing materials and securing studio rental outside the class period. Hot 3, 72 hours of hot shop experience, or instructor permission is required.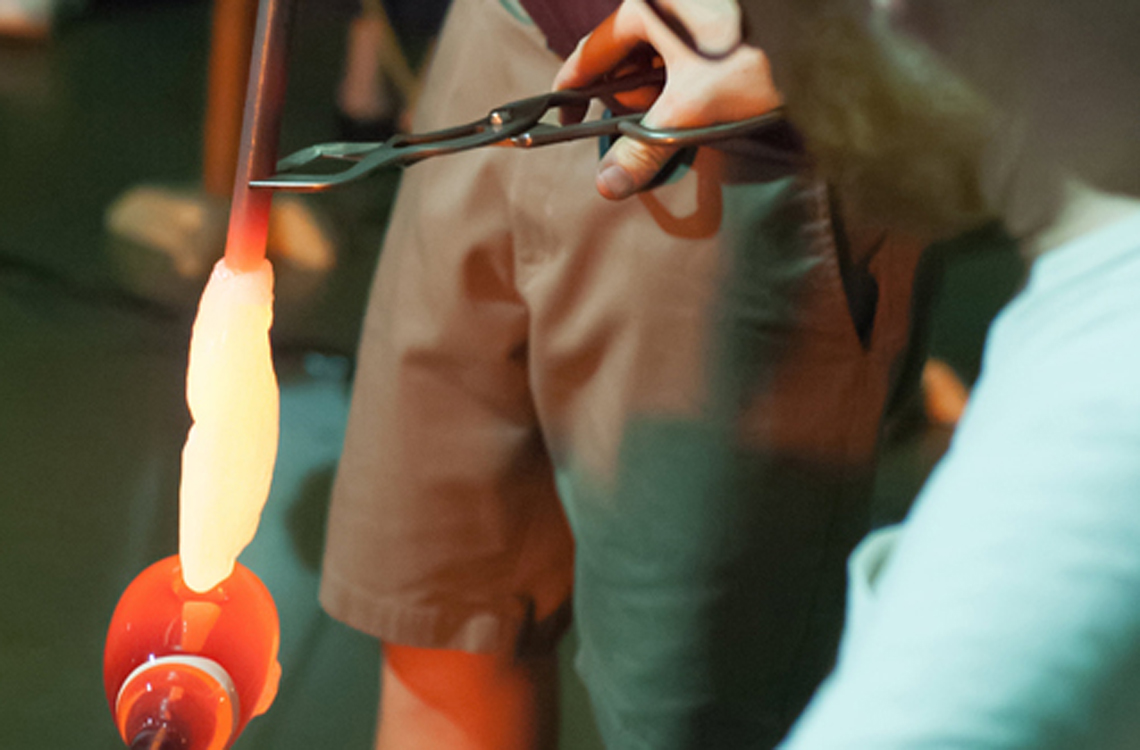 Class Details
When
September 21 - November 9 -
Day: Sat
Tuition
Tuition: $ 575.00
Members receive a 10% discount
2,560 sq. ft.
Two 1,000 lb. Wet Dog invested pot furnaces
Full range of hand tools, pipes and punties
One 18" glory hole with pneumatic doors
One 18" glory hole with barn doors
Two mobile gas-powered garages
And more...