If you have always wanted to try glassblowing, this one-day workshop is for you. It provides a full day of hands-on time to learn how to gather, shape, and manipulate molten glass. Start with the basic paperweight and progress from there. While creating a variety of amazing objects, gain an entirely new and exciting skill set! Hot glass is addictive. Once you've started working in the hot shop, you may not want to leave!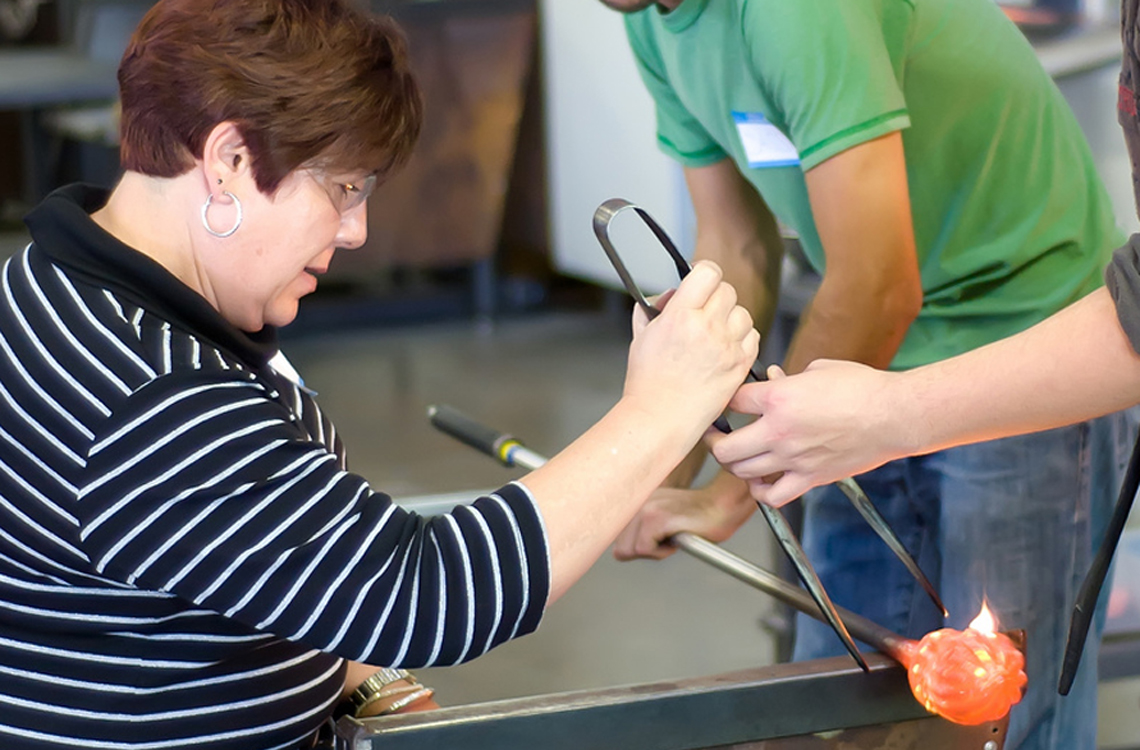 Class Details
When
January 4 -
Day: Sat
Remaining Seats: 0
2,560 sq. ft.
Two 1,000 lb. Wet Dog invested pot furnaces
Full range of hand tools, pipes and punties
One 18" glory hole with pneumatic doors
One 18" glory hole with barn doors
Two mobile gas-powered garages
And more...