In this hot hands-on activity for two, learn how to gather molten material  glass from a 2,100°F furnace and sculpt it into either a heart shaped paperweight or flower. 
Designed as a one-of-a-kind date, each couple will work together and receive guided instruction from a local teaching artist to help you each create the perfect glass valentines, together.  No experience is required.
This is a 1-hour experience for 2 people. Each person will make 1 item. Ages 10+.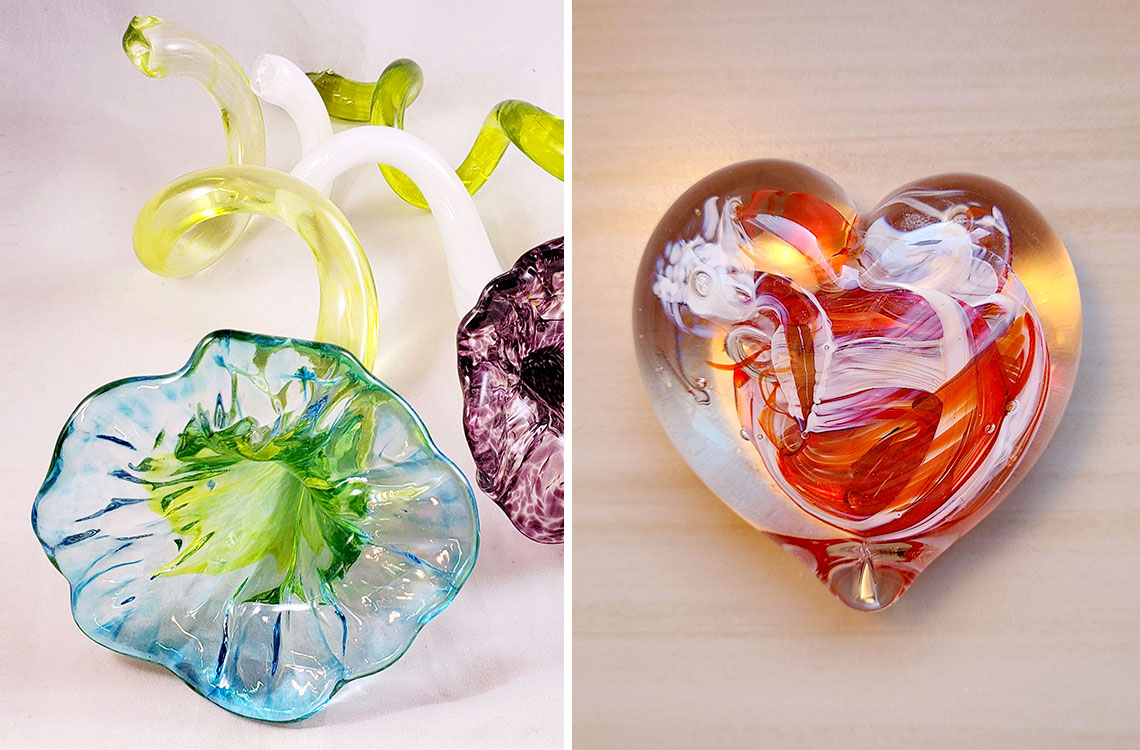 Class Details
When
February 27 -
Day: Sat
Remaining Seats: 0
Tuition
Tuition: $ 110.00
Members receive a 10% discount
2,560 sq. ft.
Two 1,000 lb. Wet Dog invested pot furnaces
Full range of hand tools, pipes and punties
One 18" glory hole with pneumatic doors
One 18" glory hole with barn doors
Two mobile gas-powered garages
And more...