Learn new skills and build upon existing moldmaking techniques to create glass sculptures. Explore more advanced moldmaking processes like honeycomb molds, press molds, hollow core molds, or multi-part molds to cast flat, thin, or hollow objects. Utilize the freedom of the lost wax casting method to encapsulate and create your own ideas in glass with intricate details, a variety of textures, and interesting forms.
Intro to Casting or 24 hours of moldmaking experience with instructor permission required.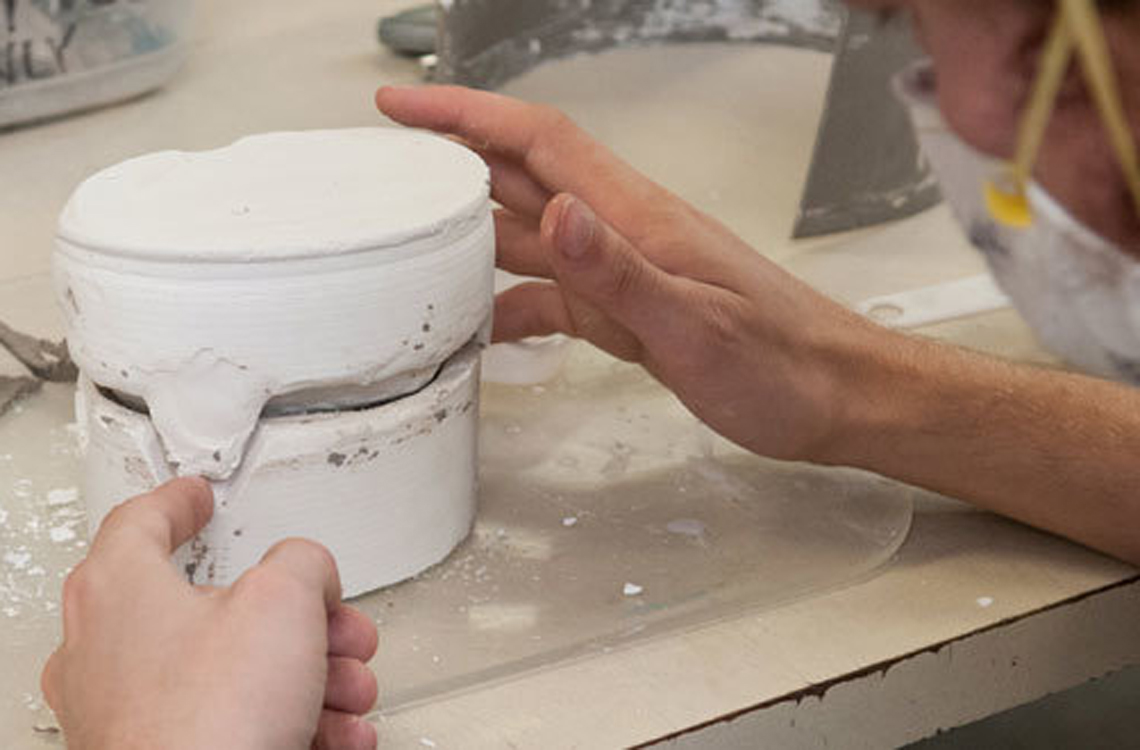 Class Details
When
September 27 - November 15 -
Day: Sun
Remaining Seats: 4
950 sq. ft. air conditioned shop
Four 2' x 3' casting kilns
Two 18" x 24" fusing/casting combination kilns
Two 20" x 40" fusing kilns
Two 24" w x 15" h x 22.5" d front-loading Paragon kilns
And more...
About the Instructor(s)
Ashley McFarland uses her background in psychology and art to create pieces that speak as a whole through the interactions of individual parts. Science and art have always acted as strong, duel forces in her life. The connections and conversations between objects as well as exploratory kilnforming processes have been and continue to be fascinations in her work. Ashley has worked in glass studios in California, Ohio, and currently works at Pittsburgh Glass Center as the Education and Accessibility Manager. She has recently instructed at Pilchuck Glass School and continues to teach casting and coldworking classes at Pittsburgh Glass Center.