Choose from a variety of pattern and learn the traditional technique of lead came. This technique is necessary to create a window that will be exposed to outdoor elements. An understanding of this technique will allow you to feel comfortable moving forward with larger, more permanent stained glass creations.
Introduction to Stained Glass or 24 hours of stained glass experience is required
Class tuition includes 1 session of open-studio time per student to be used during the 8-week course period if needed to complete your project. This will help you become familiar with the studio itself and learn the process of studio rental beyond class hours. Projects are designed to be completed within the class time allotted; therefore, any studio time outside of class will need to be paid for as a studio rental.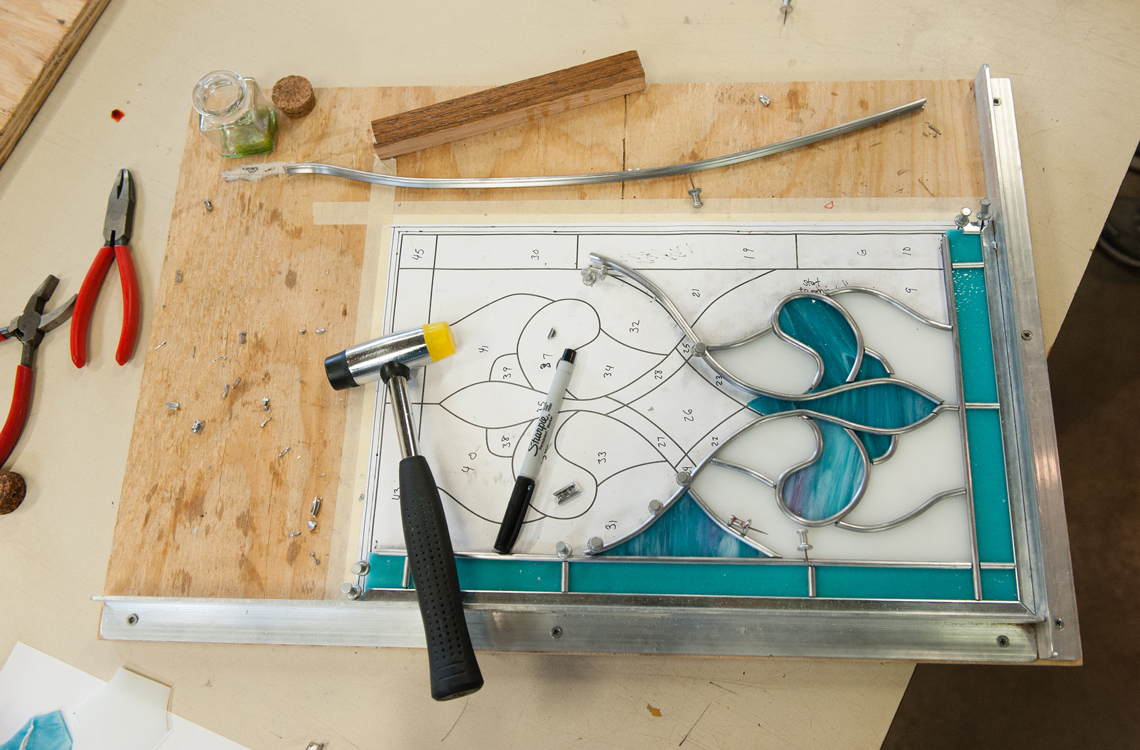 Class Details
When
September 26 - November 14 -
Day: Sat
Remaining Seats: 4
950 sq. ft. air conditioned shop
Four 2' x 3' casting kilns
Two 18" x 24" fusing/casting combination kilns
Two 20" x 40" fusing kilns
Two 24" w x 15" h x 22.5" d front-loading Paragon kilns
And more...