In this class, we will use nature as our inspiration to take an idea from concept to reality. Starting with a design, we will plan out all the steps to create your beautiful nature scene. Each day will have demonstrations followed by hands-on practice to create an inventory of components, both solid and hollow, which you will then assemble into your final piece (or pieces) of art. There are often many different ways to achieve each step. Through open discussion, we will learn how to properly plan ahead for designing and executing the piece. This class will be a study in nature, focusing on the intricacies all around us - cacti, leaves, flowers, vines, and roots, for example. You are encouraged to bring sketchbooks for both design and note taking. We will cover a wide range of techniques including, shaping, sculpting, tubulation, different color applications, handmade glass-on-glass fittings, proper flame use, flower prep and assembly, advanced seals, and much more.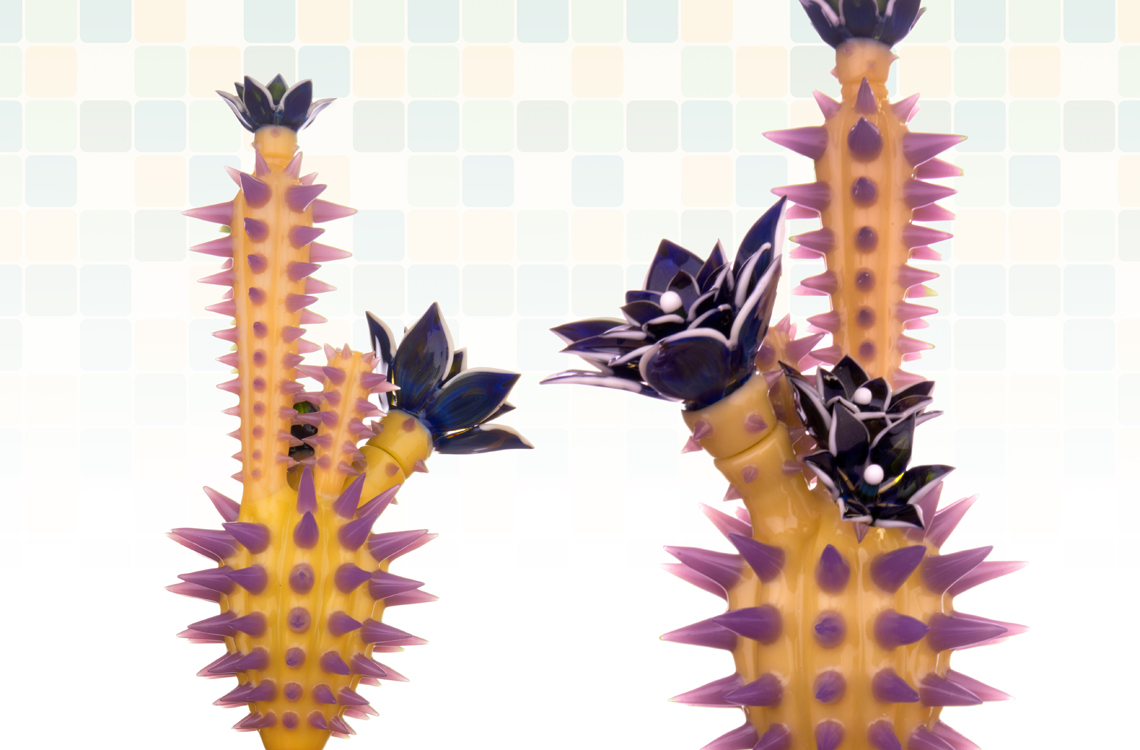 Class Details
When
July 1 - July 5 -
Days: Mon, Tue, Wed, Thu, Fri
Remaining Seats: 8
900 sq. ft. air conditioned shop with 12 workstations
Nortel Major/Minor Torches
Benchtop annealers with 12" x 9" interior
Toolbox with essential tools for working with glass
Ventilation hood
And more...
About the Instructor(s)
Chaiah Sullivan grew up and lives in a small town on the western slope of Colorado called Paonia. He first picked up a torch in 2005 at the age of 14 and instantly fell in love with molten glass. Two years later he started working as an assistant at a local hot shop, North Rim Glass LLC. He practiced as a hobbyist while finishing high school, then put all his focus into glass. Between 2010 and 2013, Chaiah attended a number of classes at Glasscraft INC and Penland School of Craft in the hot shop as well as flameworking. After learning many different styles and techniques, he explored and experimented to develop his own style of work. Inspired by the eloquence of nature, he strives to make each piece unique and beautiful with his attention to detail.