Spend 8-weeks immersing yourself in the wonderful world of moretti glass, soft Italian glass. A wide range of projects will be covered in this class from making your own cane, marbles, beads, sculptures and more! Learn proper flame control to melt and manipulate the soft glass rods and how to properly anneal your creations. No experience required but advanced students will also benefit!
Class tuition includes 2 hours of open-studio time to be used during the 8-week course period. This will help you become familiar with the studio itself and learn the process of studio rental beyond class hours.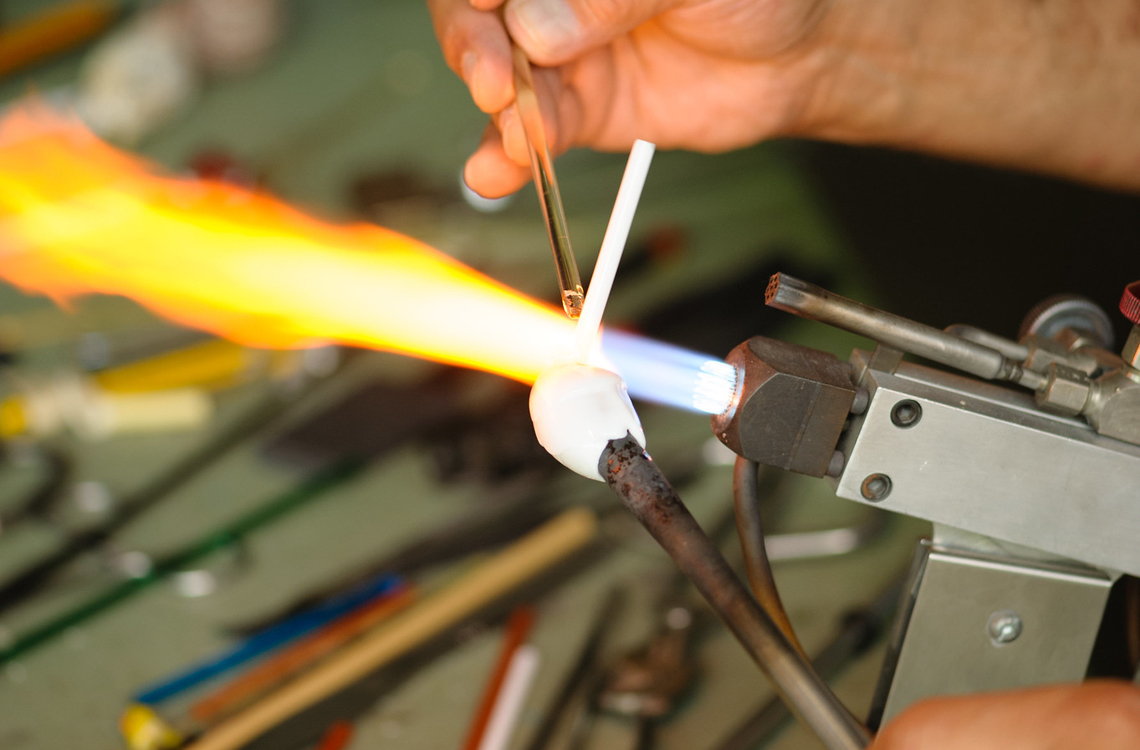 Class Details
When
September 26 - November 14 -
Day: Sat
Remaining Seats: 5
900 sq. ft. air conditioned shop with 12 workstations
Nortel Major/Minor Torches
Benchtop annealers with 12" x 9" interior
Toolbox with essential tools for working with glass
Ventilation hood
And more...