Explore the Tiffany construction method of stained glass while creating your very own panel from a variety of provided patterns. Learn the basic skills of cutting and shaping sheet glass, foiling the pieces, and soldering them together to create a finished piece you will treasure. Once you master the introductory class you will feel confident to continue working on your own in the art of stained glass.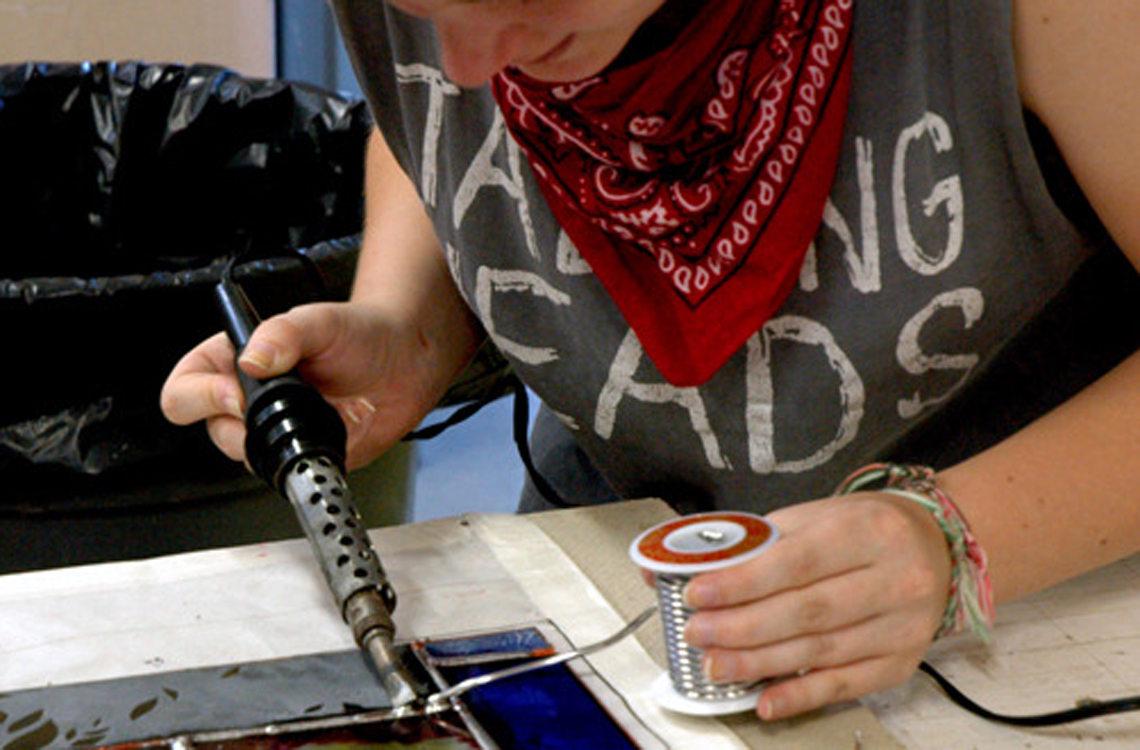 Class Details
When
October 1 - November 19 -
Day: Thu
Remaining Seats: 3
950 sq. ft. air conditioned shop
Four 2' x 3' casting kilns
Two 18" x 24" fusing/casting combination kilns
Two 20" x 40" fusing kilns
Two 24" w x 15" h x 22.5" d front-loading Paragon kilns
And more...