Intrigued by hollow glass and how it was blown? Over the course of 8 weeks you will learn the fundamentals of working with both Borosilicate glass tubing and solid rod. Begin with heat control, pulling points, and blowing simple forms, along with proper use of the tools and equipment. Once control of the tubing has been accomplished, color application and shaping will become the focus of the class. This class is open to beginners and perfect for those with experience looking to expand their flameworking skills.
Class tuition includes 2 hours of open-studio time to be used during the 8-week course period. This will help you become familiar with the studio itself and learn the process of studio rental beyond class hours.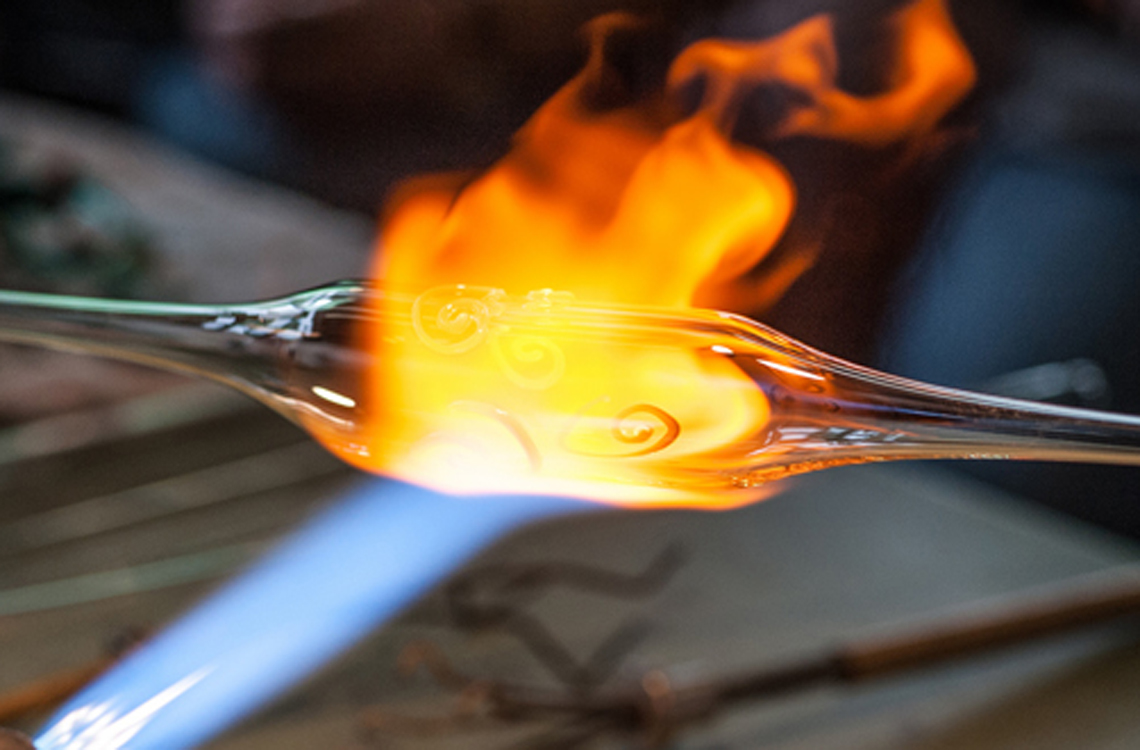 Class Details
When
September 26 - November 14 -
Day: Sat
Remaining Seats: 5
900 sq. ft. air conditioned shop with 12 workstations
Nortel Major/Minor Torches
Benchtop annealers with 12" x 9" interior
Toolbox with essential tools for working with glass
Ventilation hood
And more...