Introduce yourself to the world of glass sculpting in the cold studio. Learn how to operate all of the equipment to cut, grind, drill, engrave, sandblast, and polish glass in this entirely "cold" process. Learn techniques to strategize the best optical placement of cuts and gain experience using special adhesives to chemically bond glass segments together. Create your unique works of glass art with interesting surface textures and shapes. Leave with a foundational knowledge of coldworking techniques and understanding of the lamination process.
?
Class tuition includes 4 hours of open-studio time to be used during the 8-week course period.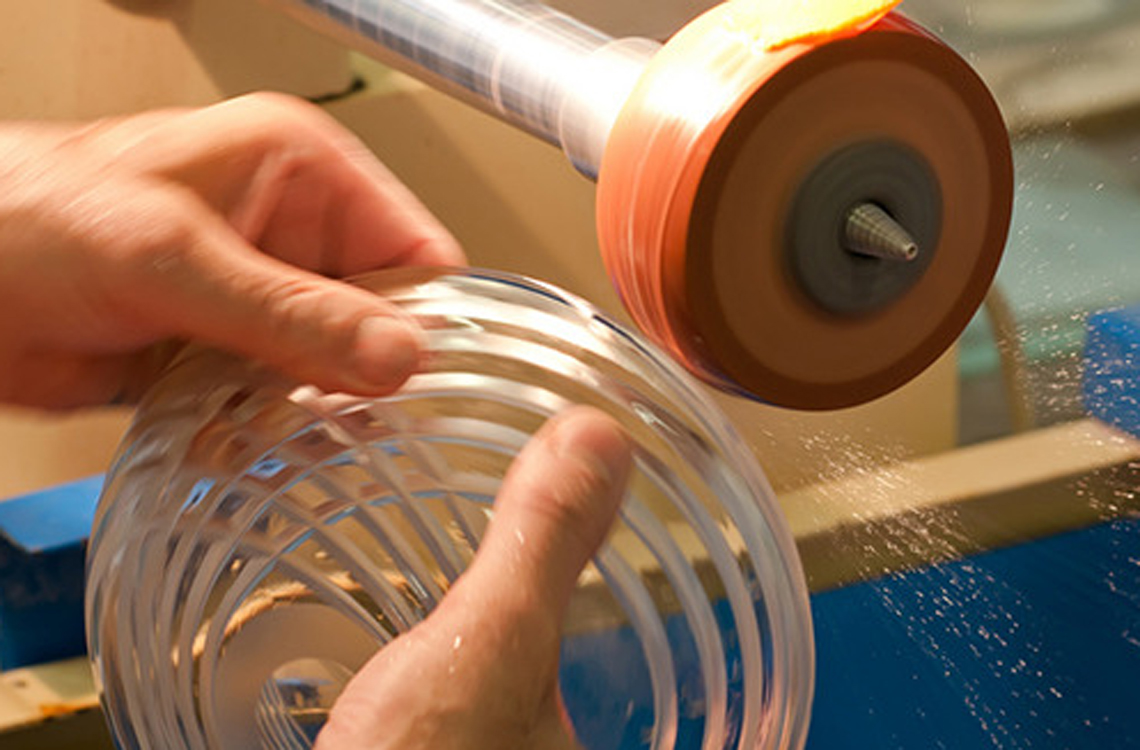 Class Details
When
October 1 - November 19 -
Day: Thu
Remaining Seats: 4
770 sq. ft. air conditioned shop
One 30" Sommer and Maca flat lap pumice wheel
Two 36" Steinert variable speed flat grinding wheels 
Two Bohemia BMK1 lathes
One Merker GNH engraving lathe
And more...