Learn flame shop essentials and a variety of creative techniques while working with both Moretti (soft) and Borosilicate (hard) glass. Begin with a solid rod of glass and melt it into a molten ball that can be manipulated into little treasures, such as beads, pendants, marbles, chains, and sculptures. Over the course of 8 weeks, learn color application, hand control, and annealing. The instructor will also provide one-on-one troubleshooting.
Class tuition includes 2 hours of open-studio time to be used during the 8-week course period. This will help you become familiar with the studio itself and learn the process of studio rental beyond class hours.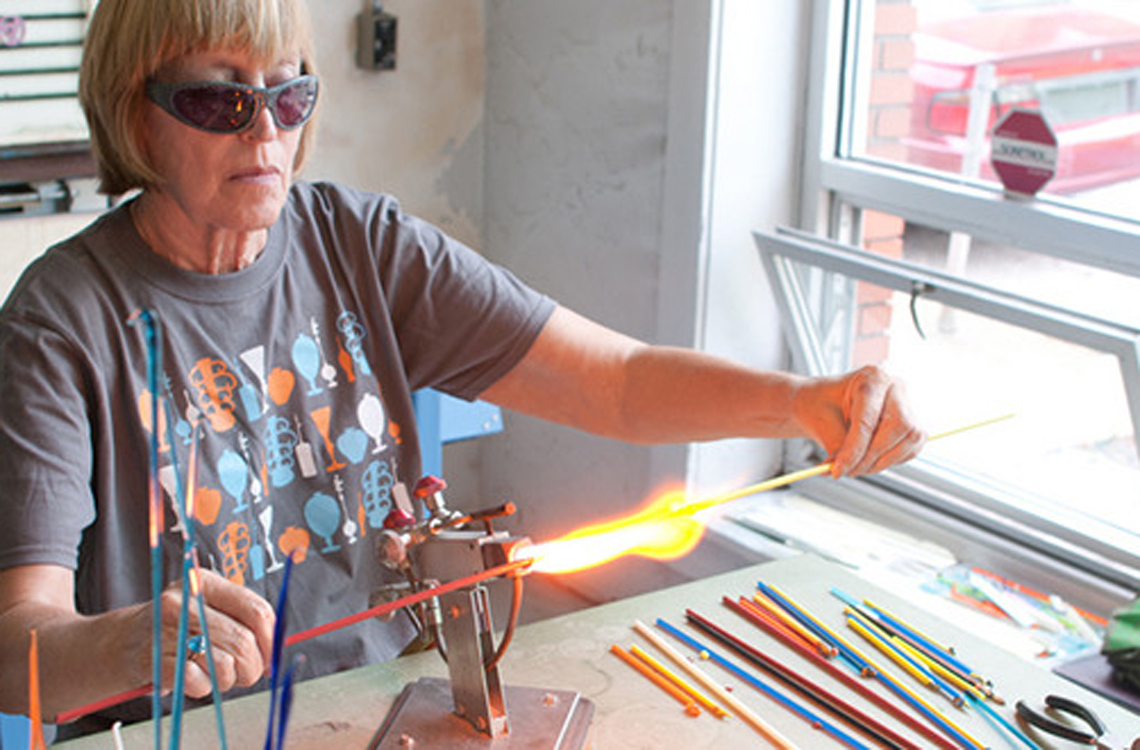 Class Details
When
September 29 - November 17 -
Day: Tue
Remaining Seats: 5
900 sq. ft. air conditioned shop with 12 workstations
Nortel Major/Minor Torches
Benchtop annealers with 12" x 9" interior
Toolbox with essential tools for working with glass
Ventilation hood
And more...