Learn the art of working with flat glass and its unique properties to create an endless range of objects and artworks. Throughout this course you'll learn how to cut, manipulate, and stack glass and then harness the heat of the kiln to melt and shape it to create an array of functional and decorative pieces. Work with design theory and learn multiple techniques to produce a variety of images and patterns with powders, frit, stringers, and cut glass. Gain an understanding of kiln programming, kiln theory, and glass properties to learn how glass changes form and reacts to different temperatures that will enhance your artistry. No experience necessary.
Class tuition includes 1 session of open studio time to be used during the 8-week period.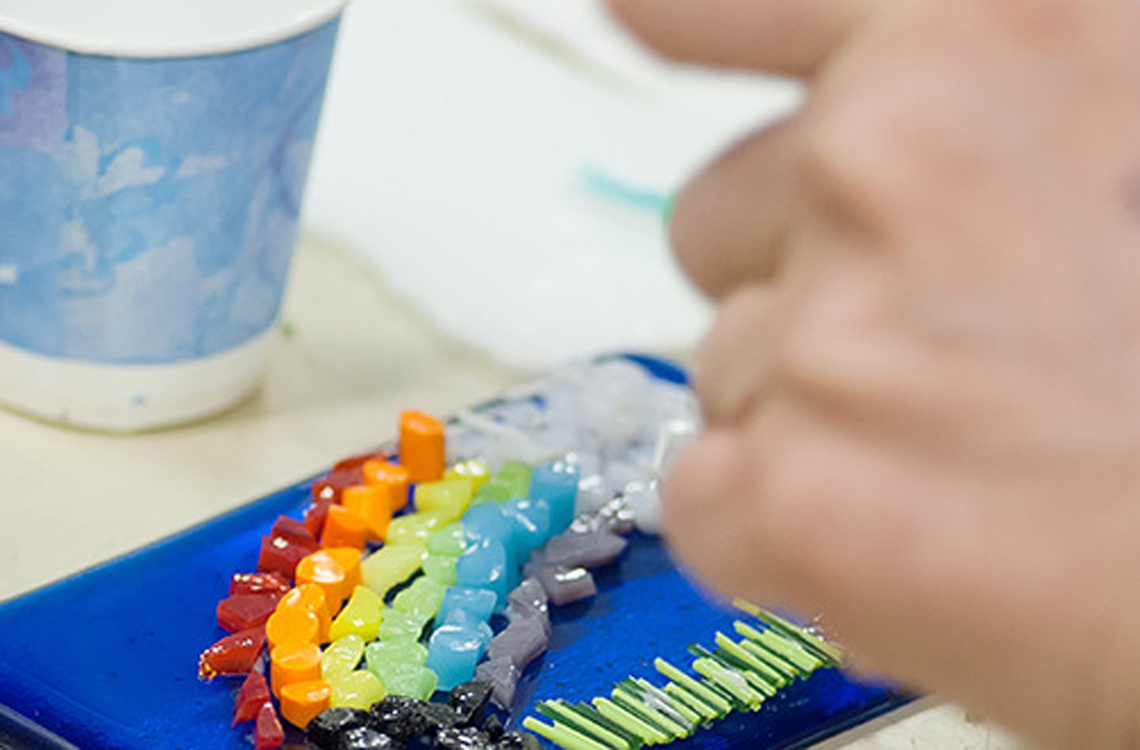 Class Details
When
October 2 - November 20 -
Day: Fri
Remaining Seats: 4
950 sq. ft. air conditioned shop
Four 2' x 3' casting kilns
Two 18" x 24" fusing/casting combination kilns
Two 20" x 40" fusing kilns
Two 24" w x 15" h x 22.5" d front-loading Paragon kilns
And more...