This class will focus on kilnformed and coldworked jewelry using small scale flat glass, frit, powder, and stringers. You will create individual jewelry components in the kilnforming studio to make cohesive sets with the guidance of instructor Jaclyn Harris. Among the many techniques that will be introduced are tack and full fuses, layering to create patterns, and designing shapes with metal findings. Then explore the cold shop to refine your work by engraving, beveling edges, and drilling holes to create wearable forms. Projects will consist of earrings, pendants, rings, and cohesive jewelry sets.
Class tuition includes 1 session of open-studio time per student to be used during the 8-week course period. This will help you become familiar with the studio itself and learn the process of studio rental beyond class hours.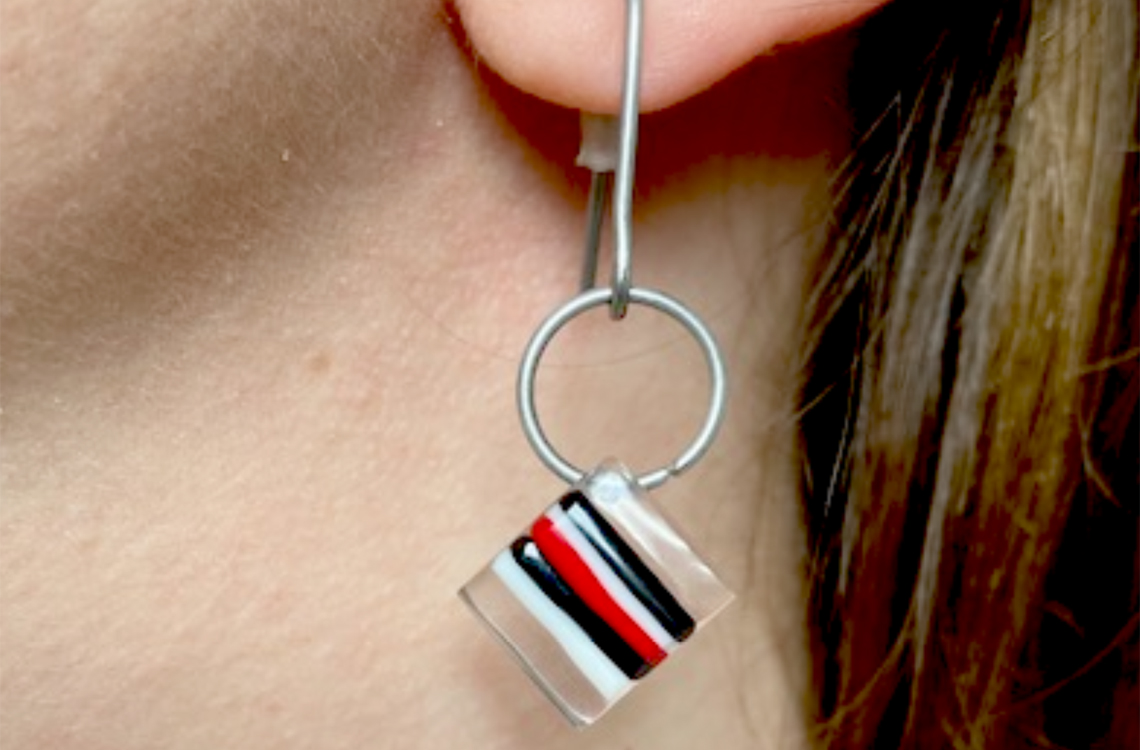 Class Details
When
September 26 - November 14 -
Day: Sat
Remaining Seats: 4
950 sq. ft. air conditioned shop
Four 2' x 3' casting kilns
Two 18" x 24" fusing/casting combination kilns
Two 20" x 40" fusing kilns
Two 24" w x 15" h x 22.5" d front-loading Paragon kilns
And more...
About the Instructor(s)
Jaclyn Marie Harris is a studio artist working with glass and ceramic in Pittsburgh. She received a BFA from the Maryland Institute College of Art in 2015 and completed her tech apprenticeship at Pittsburgh Glass Center in 2016. Her education has continued by taking courses at the Pilchuck Glass School, Haystack Mountain School of Crafts, Arrowmont School of Arts and Crafts, and Pittsburgh Glass Center. Since 2016, she has been the ceramics studio coordinator at Union Project and pursues her art practice at the Pittsburgh Glass Center. Her work is represented at the Society of Contemporary Craft in Pittsburgh, PA.