Every work of glass is unusual in that it requires knowledge of specific tools, skills, and an understanding of the particular characteristics of the material. This class will explore the technical aspects of heating and melting glass with the final composition in mind. Exploring both the effects of different colors as well as looking at different ways of using batch and cullet, you will establish the basic skills of how to make well-built solid glass sculpture. Through daily class demonstrations, individual instruction, and practice, you will gain the skill to shape simple or more precise works.
SKILL LEVEL: INTERMEDIATE TO ACE
INTERMEDIATE: A student should have an understanding of basic skills and can perform those tasks with little or no instruction.
ADVANCED: A student is skilled and practiced, and is able to process conceptual and theoretical ideas but might still need some instructor direction on more complicated processes.
ACE: A student has a mastery of advanced skills and can perform them independently without instruction.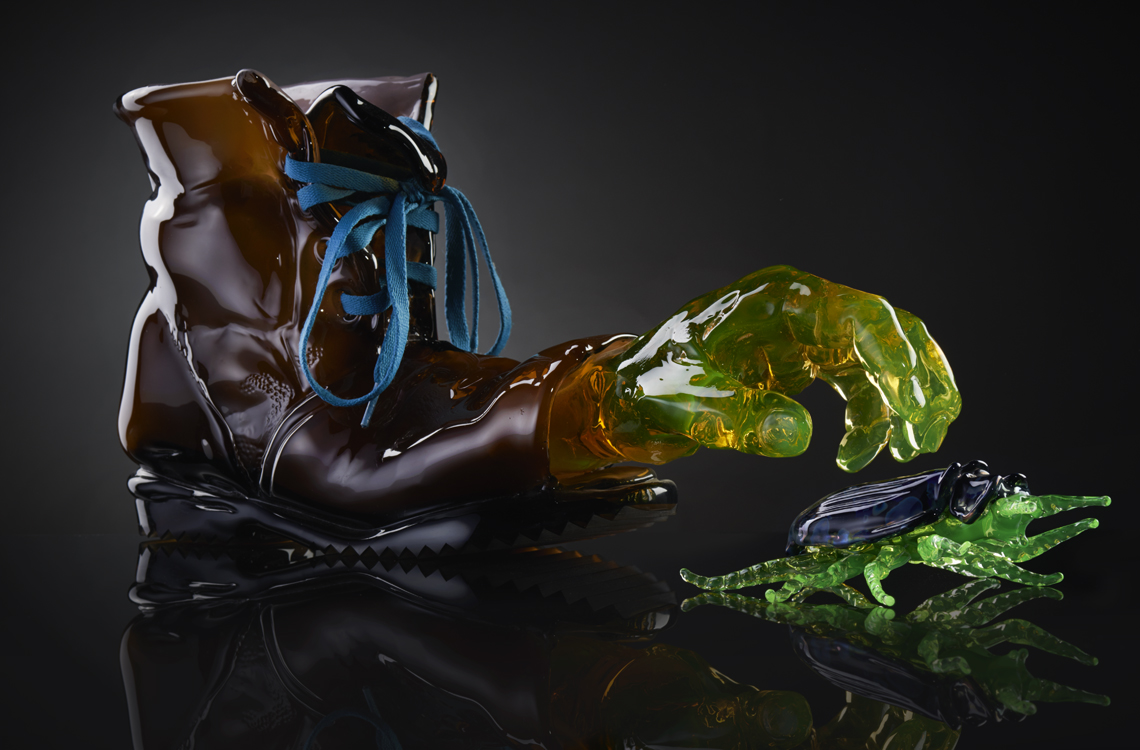 Class Details
When
May 18 - May 22 -
Days: Mon, Tue, Wed, Thu, Fri
Remaining Seats: 12
2,560 sq. ft.
Two 1,000 lb. Wet Dog invested pot furnaces
Full range of hand tools, pipes and punties
One 18" glory hole with pneumatic doors
One 18" glory hole with barn doors
Two mobile gas-powered garages
And more...
About the Instructor(s)
https://www.martinstefanek.cz/
Martin Stefanek graduated at the High School of Applied Arts for Glassmaking in Zelezny Brod (1983–1987), where he later worked as a teacher (1997–2001). From 1987 he worked in Glass factory Novy Svet in Harrachov and after that in Glass factory Osecek where he improved various of glass techniques. In 2001 he founded his private glass studio in Desna. There he specializes for art glass production for various clients as artists, designers, royal families, ect. Together with it he gradually transforms his own creation in authorial objects, sculptures and lighting installations. At 2018 he where in Pilchuck Glass School as one of instructors.