Blow your own glass pumpkin in the hot shop. This quick 15-minute experience for all ages is a great opportunity to try glassblowing with the assistance of a local glass artist. Light refreshments will be provided.
If you have a group of 4 or more, private workshops are available by calling 412-365-2145.
A limited number of walk-in tickets will be available for purchase on the day of the event. Walk-in tickets are sold on-site on a first come first serve basis.
Note that the waitlist is for cancellations that occur up to 1-day before the event. Make-It-Now cancellations are rare. If a spot opens up, the first person on the wait list will be contacted. The spot is not reserved until the payment has been made.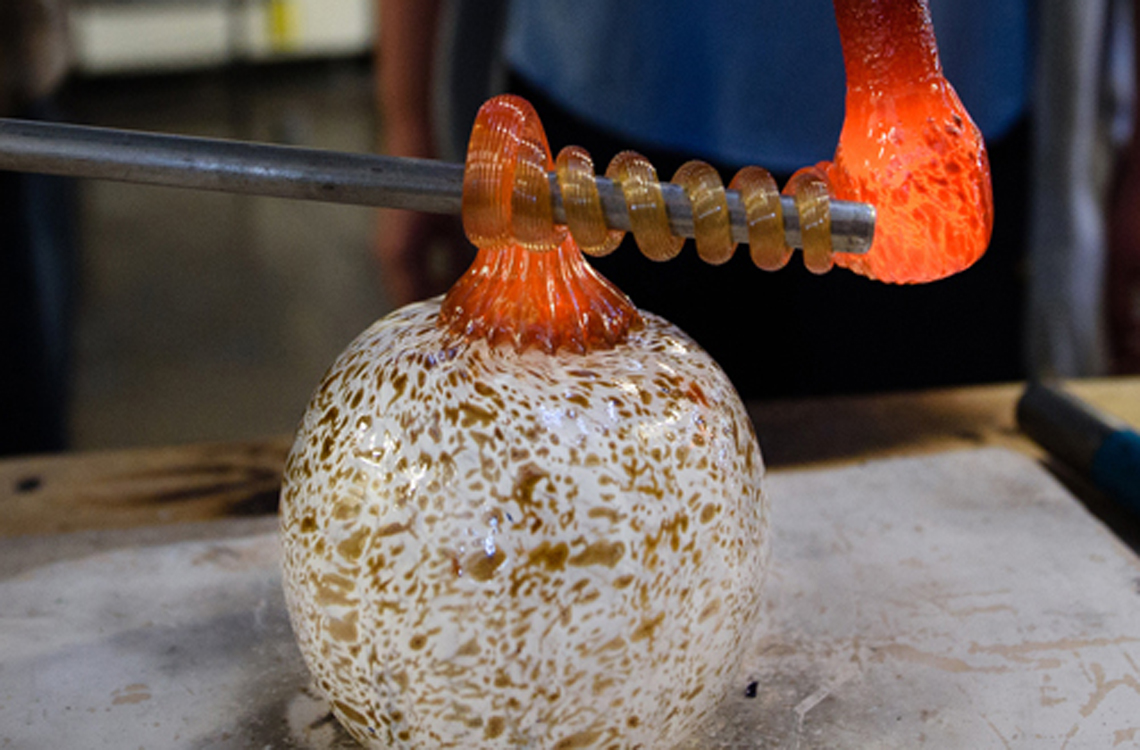 Special Notes
Please note that due to the nature of hot glass, items cannot be taken with you the day that you create them. They must cool first and may be picked up a few days later.
Class Details
When
October 23 -
Day: Fri
Remaining Seats: 7
2,560 sq. ft.
Two 1,000 lb. Wet Dog invested pot furnaces
Full range of hand tools, pipes and punties
One 18" glory hole with pneumatic doors
One 18" glory hole with barn doors
Two mobile gas-powered garages
And more...