In two nights, make your own distinctive goblet. On the first night, work in the hot shop, where instructors will help you gather, color, and shape molten glass into your goblets foot and stem. On the second night, etch and sandblast a pre-made top in a way that makes your vessel truly unique. Finally, cut, glue, and assemble your pieces so they become an amazing and functional work of art.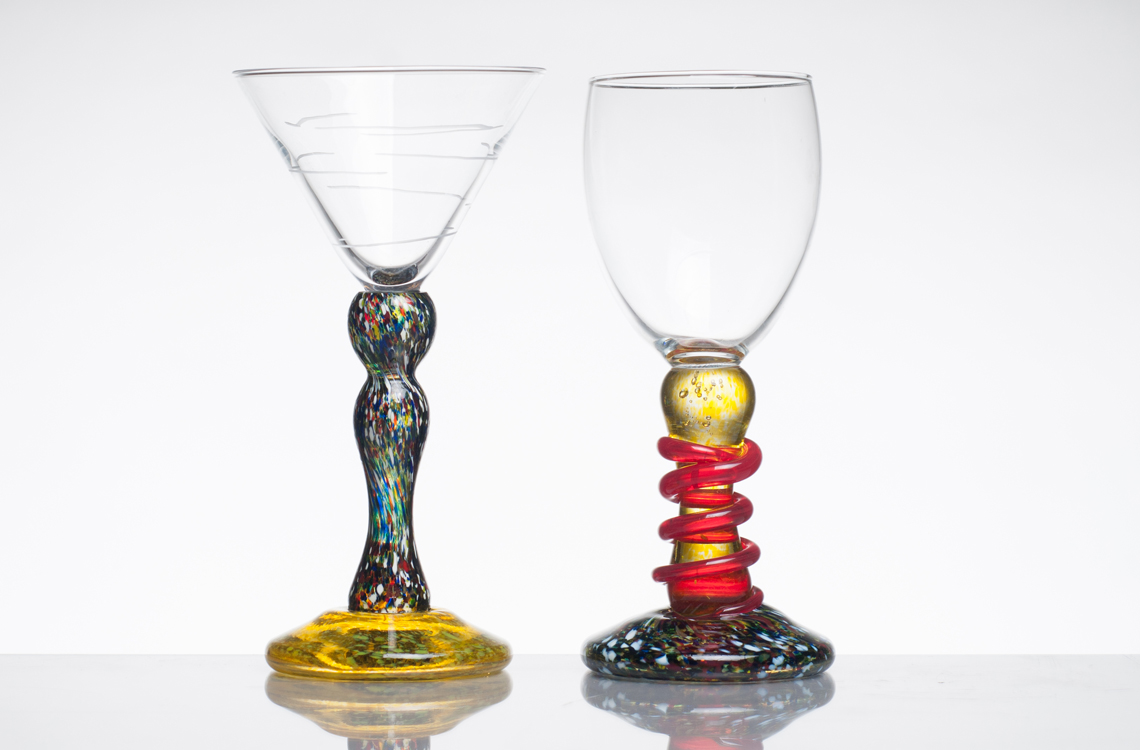 Special Notes
This is a 2-day workshop that meets from 7 - 9pm on Tuesday, September 10 AND Thursday September 12.
Class Details
When
September 10 - September 12 -
Days: Tue, Thu
Remaining Seats: 3
2,560 sq. ft.
Two 1,000 lb. Wet Dog invested pot furnaces
Full range of hand tools, pipes and punties
One 18" glory hole with pneumatic doors
One 18" glory hole with barn doors
Two mobile gas-powered garages
And more...