Get comfortable with flameworking by creating colorful marbles using glass rods. Learn how to use graphite molds to shape the glass and ensure symmetry. Explore decorative techniques including twisties, dots, and trails.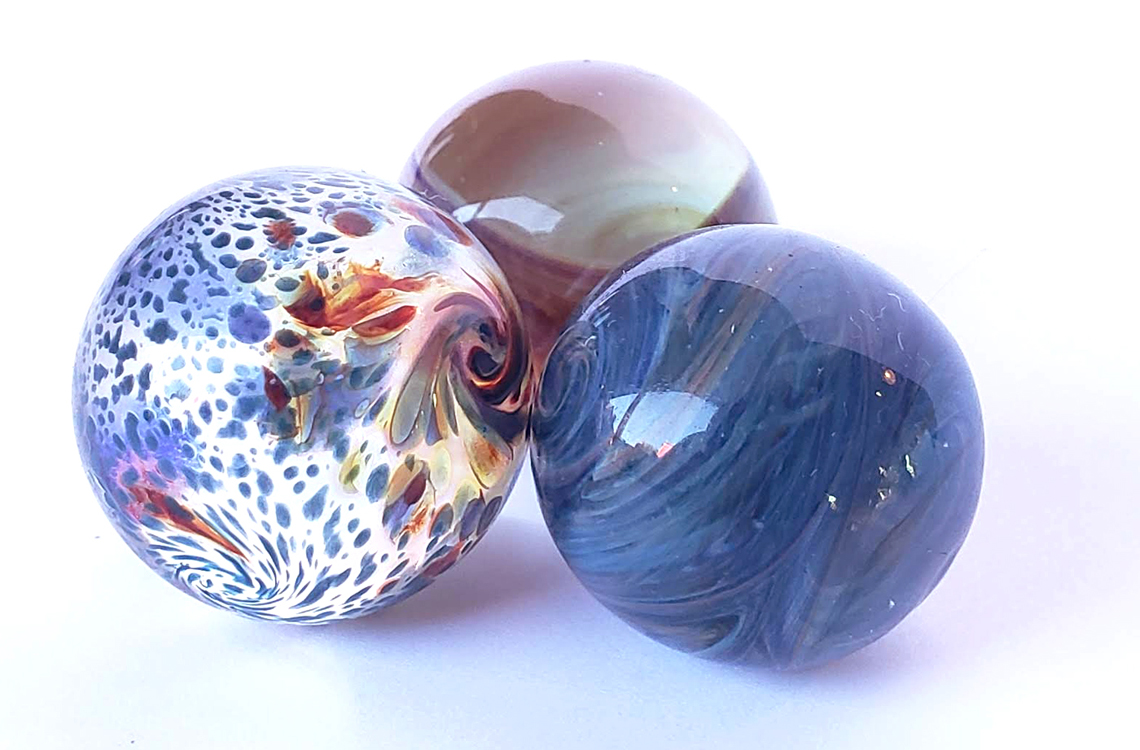 Class Details
When
September 16 -
Day: Wed
Remaining Seats: 5
Tuition
Tuition: $ 85.00
Members receive a 10% discount
900 sq. ft. air conditioned shop with 12 workstations
Nortel Major/Minor Torches
Benchtop annealers with 12" x 9" interior
Toolbox with essential tools for working with glass
Ventilation hood
And more...