This specialized technique allows you to easily make complex pieces that would be impossible by any other means simply by bending and welding small diameter rods together. Design and engineering concepts will be used to build the frameworks for the pieces. You will focus on 1-3 projects over the course of 8 weeks. This is a very tedious technique, but don't let that scare you. This class will be pure fun. Bring a sketchbook.
Class tuition includes 2 hours of open-studio time to be used during the 8-week course period. This will help you become familiar with the studio itself and learn the process of studio rental beyond class hours.
No class during spring break March 9-15 or on April 19.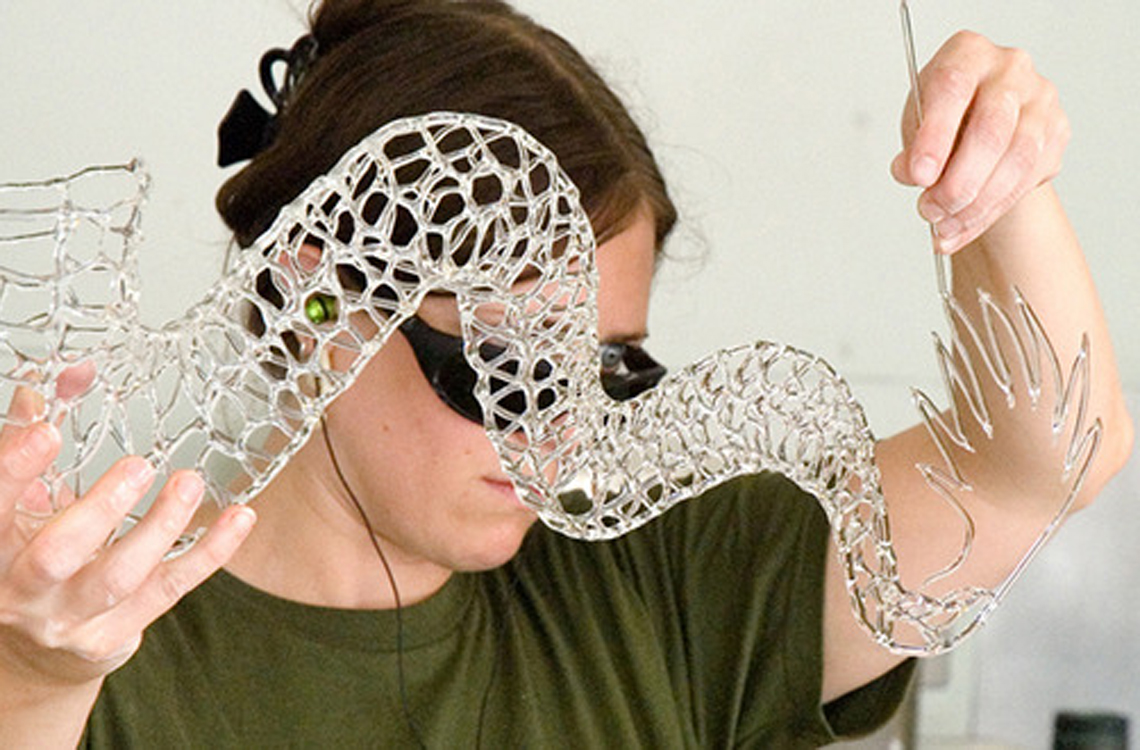 Class Details
When
February 18 - April 14 -
Day: Tue
Remaining Seats: 10
900 sq. ft. air conditioned shop with 12 workstations
Nortel Major/Minor Torches
Benchtop annealers with 12" x 9" interior
Toolbox with essential tools for working with glass
Ventilation hood
And more...