In this 8 week course we will combine clay sculpting, building molds and the heat of the kiln to create cast glass sculptures. This class will cover modeling clay, building refractory molds, glass preparation, kiln firing and resolving castings into finished works of art. We will start the class by modeling figurines inspired by real photographs of your choosing. Other projects will include pressing the clay into textures to create detail that will transfer to glass pieces and sculpting anatomy of the body. Please bring sketchbooks, pictures, ideas and objects of inspiration.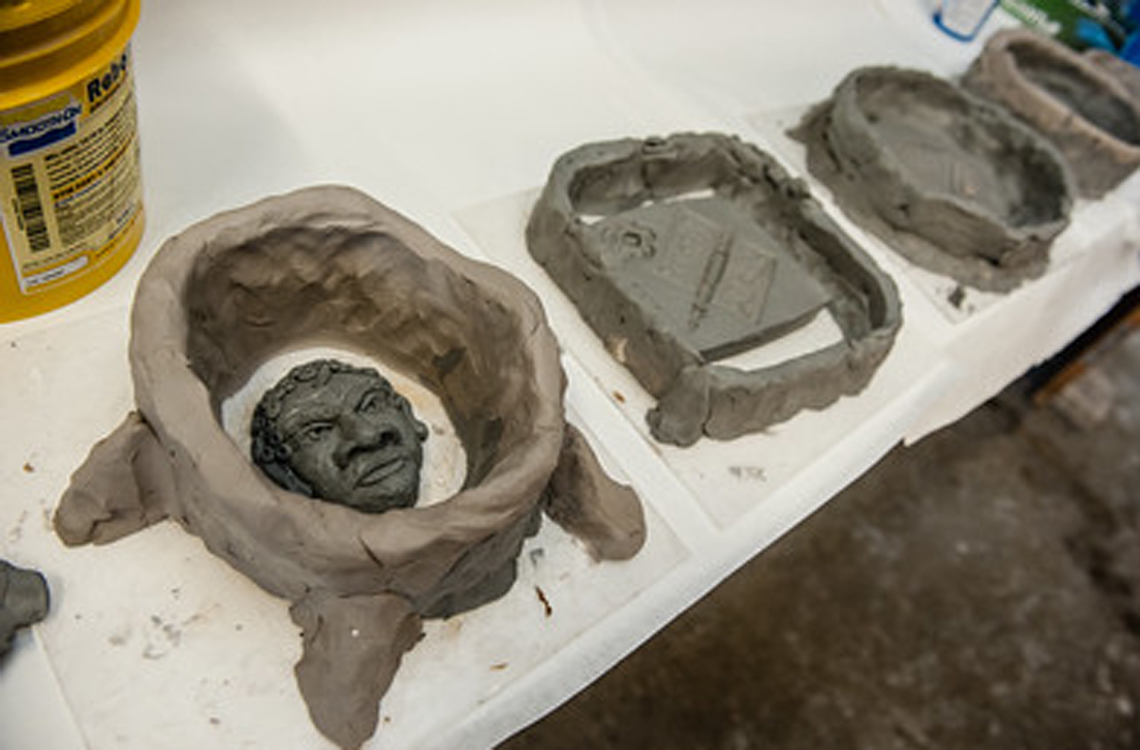 Class Details
When
September 30 - November 18 -
Day: Wed
Remaining Seats: 4
950 sq. ft. air conditioned shop
Four 2' x 3' casting kilns
Two 18" x 24" fusing/casting combination kilns
Two 20" x 40" fusing kilns
Two 24" w x 15" h x 22.5" d front-loading Paragon kilns
And more...
About the Instructor(s)
Dean Allison is a studio artist working with portrait sculpture and the figure with glass. His studio is in Pittsburgh PA. He received his Master of Art, Visual Arts in glass from The Australian National University in Canberra in 2010 and a B.S. in Studio Arts from Illinois State University in 2001. He has worked at The Northlands Creative Glass Center in Scotland, The Canberra Glass Works in Australia, Chicago Hot Glass, Pilchuck Glass School. He has taught at The Penland School of Crafts, The Pittsburgh Glass Center, The Bullseye Glass Factory in Portland OR and The Glass Furnace in Istanbul Turkey. Public collections include The Muskegon Museum of Art, Muskegon MI; The Julie Collins Smith Museum of Fine Art, Auburn AL; Hinson Art Museum, Wingate NC; and The Imagine Museum, Sarasota FL. He is presently represented by Habatat gallery Michigan.