You will learn basic skills or expand on your existing skill set, to create one of a kind, celestial themed jewelry out of Borosilicate glass. Come ready with ideas and a sketchbook, as this class will begin with fundamentals and design, and move towards pieces tailored to your specific skill level or ideas. Possibilities include pendants, earrings and more.
Class tuition includes 2 hours of open-studio time to be used during the 8-week course period. This will help you become familiar with the studio itself and learn the process of studio rental beyond class hours.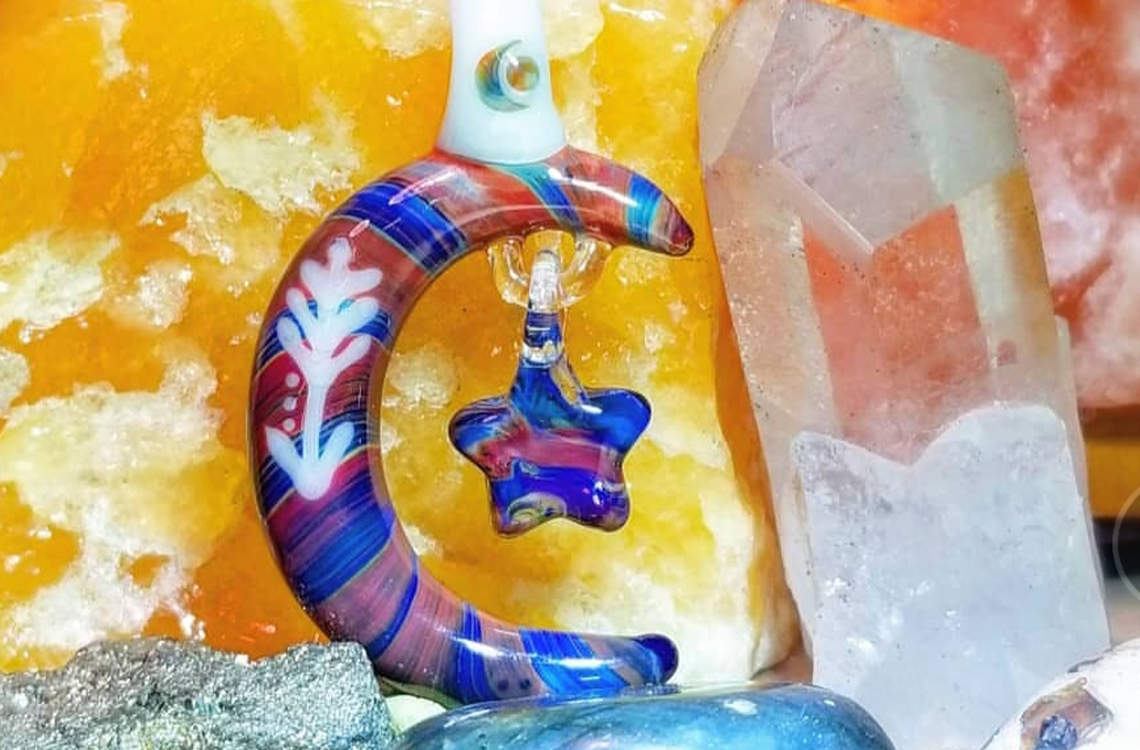 Class Details
When
September 26 - November 14 -
Day: Sat
Remaining Seats: 5
900 sq. ft. air conditioned shop with 12 workstations
Nortel Major/Minor Torches
Benchtop annealers with 12" x 9" interior
Toolbox with essential tools for working with glass
Ventilation hood
And more...
About the Instructor(s)
Cristina Morrow is a lampworker/flameworker from Pittsburgh, Pennsylvania. Driven by curiosity and passion, she built a home studio and began to teach herself the craft in 2005, with the help of some books and online forums. After a several year health battle, she discovered her love for teaching her medium. As an advocate for creative outlets and the importance of their role in mental health and overall wellbeing, she has taught hundreds of workshops, classes and private lessons, predominately at the Pittsburgh Glass Center, often combining her part time work as a wellness assistant with her glass art career by turning her clients on to the wonder of glass and the therapeutic benefits of arts and crafts. A former production and memorial glass artist; she spends her days balancing motherhood, teaching , helping others achieve wellness, communing with nature, interdimensional space travel and blending it all together to incorporate into her artwork . Her work has been described as whimsical, dreamy and fun.