Make one-of-a-kind garden stakes to adorn indoor potted plants or add a burst of creative beauty to your outdoor garden. Create birds, cats, flowers, fruits and veggies, or just have fun with color and pattern while learning to cut sheet glass and incorporate frit (colored glass granules) and stringers (thin, colored glass rods).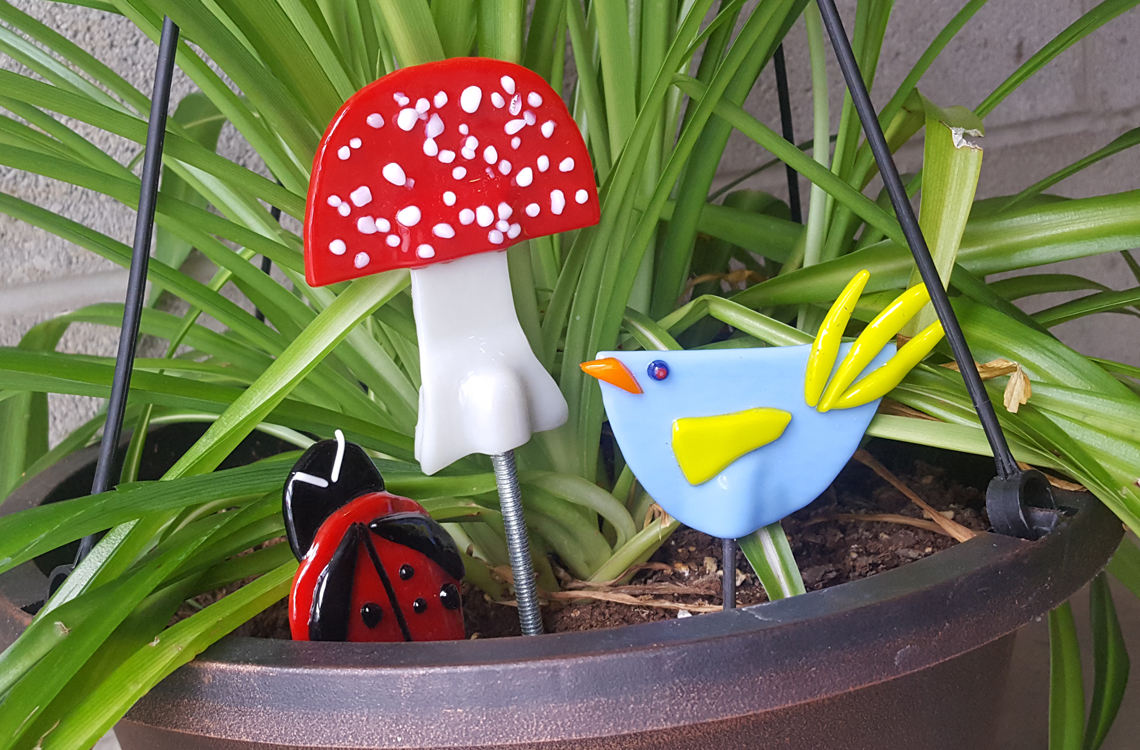 Class Details
Tuition
Tuition: $ 85.00
Members receive a 10% discount
950 sq. ft. air conditioned shop
Four 2' x 3' casting kilns
Two 18" x 24" fusing/casting combination kilns
Two 20" x 40" fusing kilns
Two 24" w x 15" h x 22.5" d front-loading Paragon kilns
And more...