Join us for a private Make-It-Now date night of glassblowing. This unique date-night experience is an exercise in teamwork. Each couple works together to create a blown glass ornament.
After your hands-on studio time, we'll provide refreshments and wine or beer, plus live entertainment. Glassblowing and flameworking demonstrations will take place throughout the night.
Plan your hot date now. $75 per couple. 21+. Registration is required.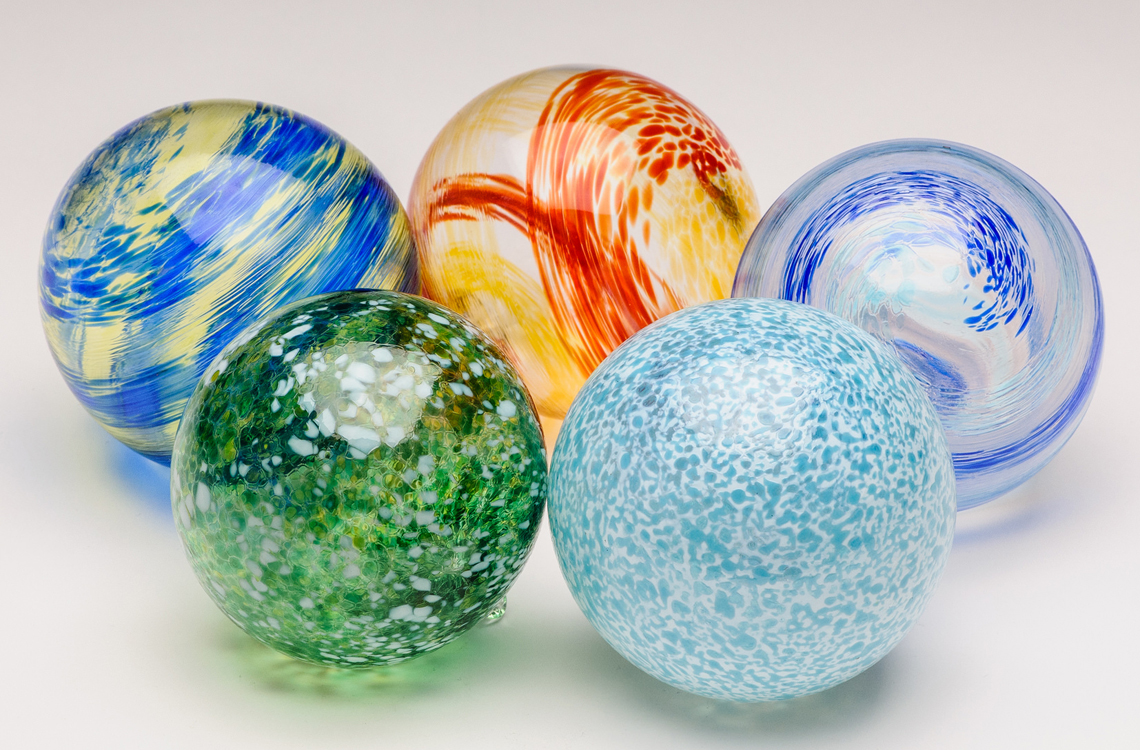 Special Notes
Please note that due to the nature of hot glass, items cannot be taken home the day they are created. They must cool first and may be picked up a few days later. Shipping can be arranged for an additional fee.
Class Details
When
November 22 -
Day: Fri
Remaining Seats: 0
2,560 sq. ft.
Two 1,000 lb. Wet Dog invested pot furnaces
Full range of hand tools, pipes and punties
One 18" glory hole with pneumatic doors
One 18" glory hole with barn doors
Two mobile gas-powered garages
And more...