Bring a photo of your favorite furry, feathered or scaled friend and make a fused mosaic portrait. Learn to nip sheet glass and work with glass chunks and strands to design a colorful pet portrait. This class is for students in grades 6-12 only.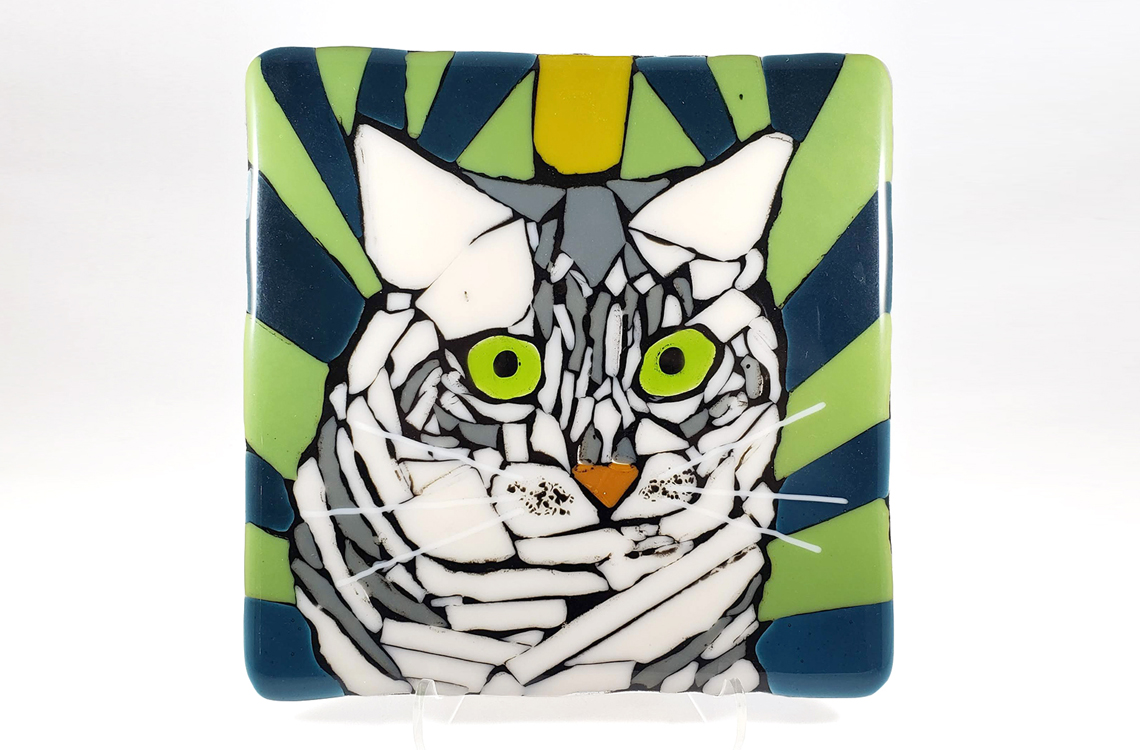 Class Details
When
September 12 -
Day: Sat
Remaining Seats: 8
Tuition
Tuition: $ 150.00
Members receive a 10% discount
950 sq. ft. air conditioned shop
Four 2' x 3' casting kilns
Two 18" x 24" fusing/casting combination kilns
Two 20" x 40" fusing kilns
Two 24" w x 15" h x 22.5" d front-loading Paragon kilns
And more...