Not sure which studio best suits your creative goals? Sign up for this 4-week sampler to get a taste of them all! Learn offhand glassblowing in the hot shop, solid glass sculpting at the torch in the flame shop, fusing and slumping in the kiln shop, and etching and engraving in the cold shop.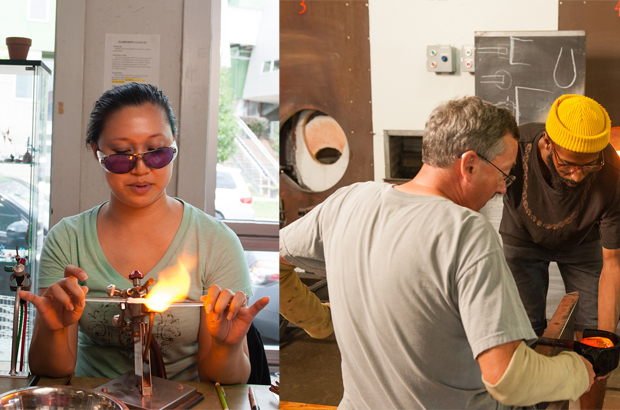 Class Details
When
March 24 - April 14 -
Day: Sun
Remaining Seats: 3
2,560 sq. ft.
Two 1,000 lb. Wet Dog invested pot furnaces
Full range of hand tools, pipes and punties
One 18" glory hole with pneumatic doors
One 18" glory hole with barn doors
Two mobile gas-powered garages
And more...